Description
The MaBim cradle for co-sleeping is a medical device with CE declaration. The cradle has holes along the sides and on the top that facilitate the cleaning and passage of cables and catheters, therefore it can be used with heated or for phototherapy mattresses, it has wheels with double action brake for total locking and the shape of its base is designed to allow parents to approach in wheelchairs too.
VERSIONS
MaBim is available with variable height or in a cheaper version with fixed height and in the model for twins MaBim Twins.
ACCESSORIES
MaBim cots can be accessorized with: MaBy fireproof mattress, storage shelf, name plate, top for Trendelenburg position and transparent cover to protect the newborn during transport.
MaBim with Variable Height
The variable height version of the MaBim cradle for babies – designed by Mitzi Bollani – has a gas lift system, so it easily adapts to any bed and also allows doctors to visit the baby leaving him lying in the cradle.
MaBim 50.120MB: cradle for newborns with variable height.
Total Dimensions: (LxWxH) 75x48x86/116cm. Cradle Size: (LxWxH) 75x44x28cm. Cot Floor Size: (LxW) 68x37cm.
MaBim with Fixed Height
The fixed height bassinet is cheaper. To offer the mother the most comfortable position for co-sleeping with the newborn, her bed must be stopped at the right height: the one that allows the cradle to surmount the mattress.
MaBim 51.120MB: cradle for babies with a fixed height.
Total Dimensions: (LxWxH) 75x48x98cm. Cradle Size: (LxWxH) 75x44x28cm. Cot Floor Size: (LxW) 68x37cm
Helpful for Mothers with Disability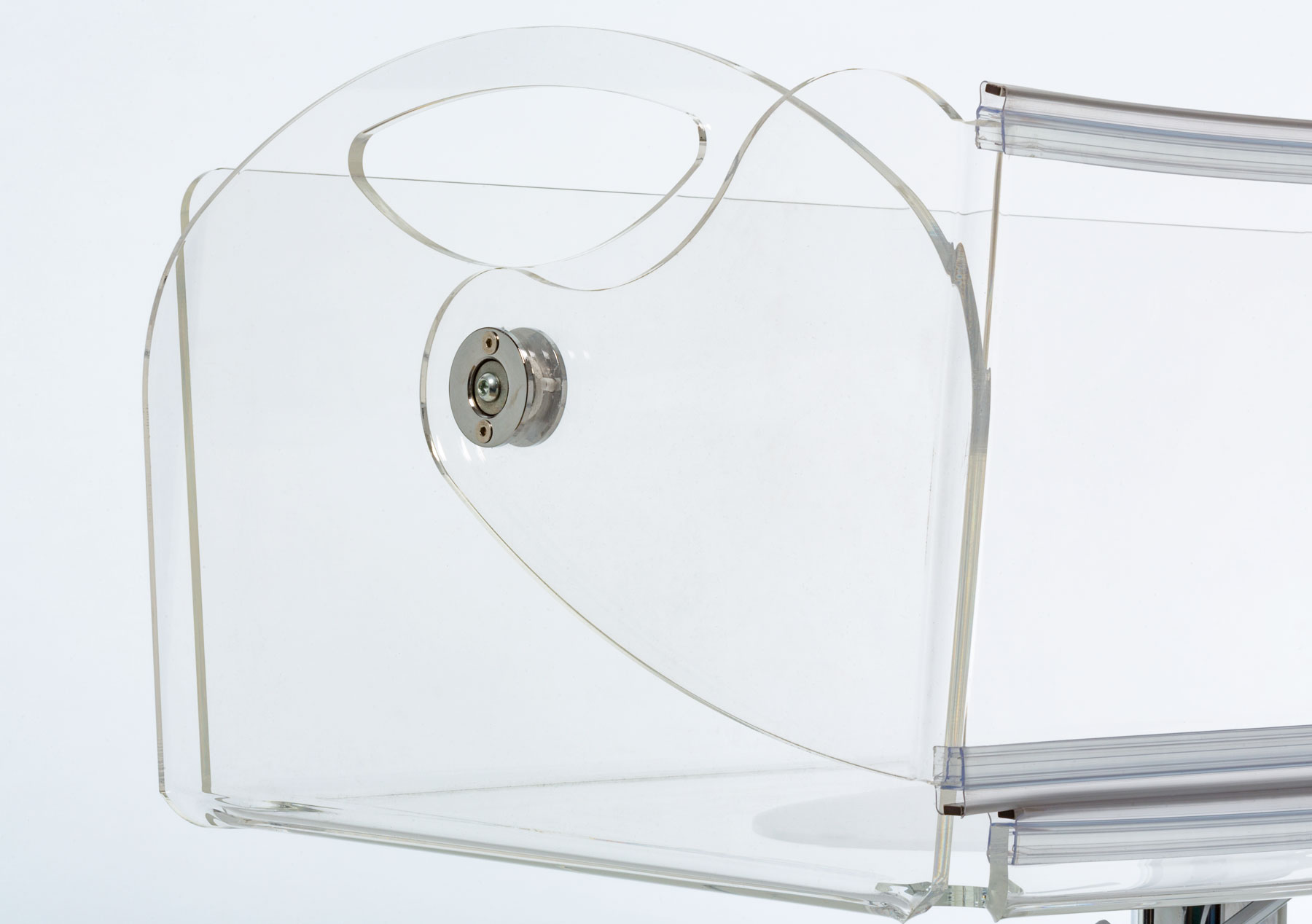 Rotating Side for co-sleeping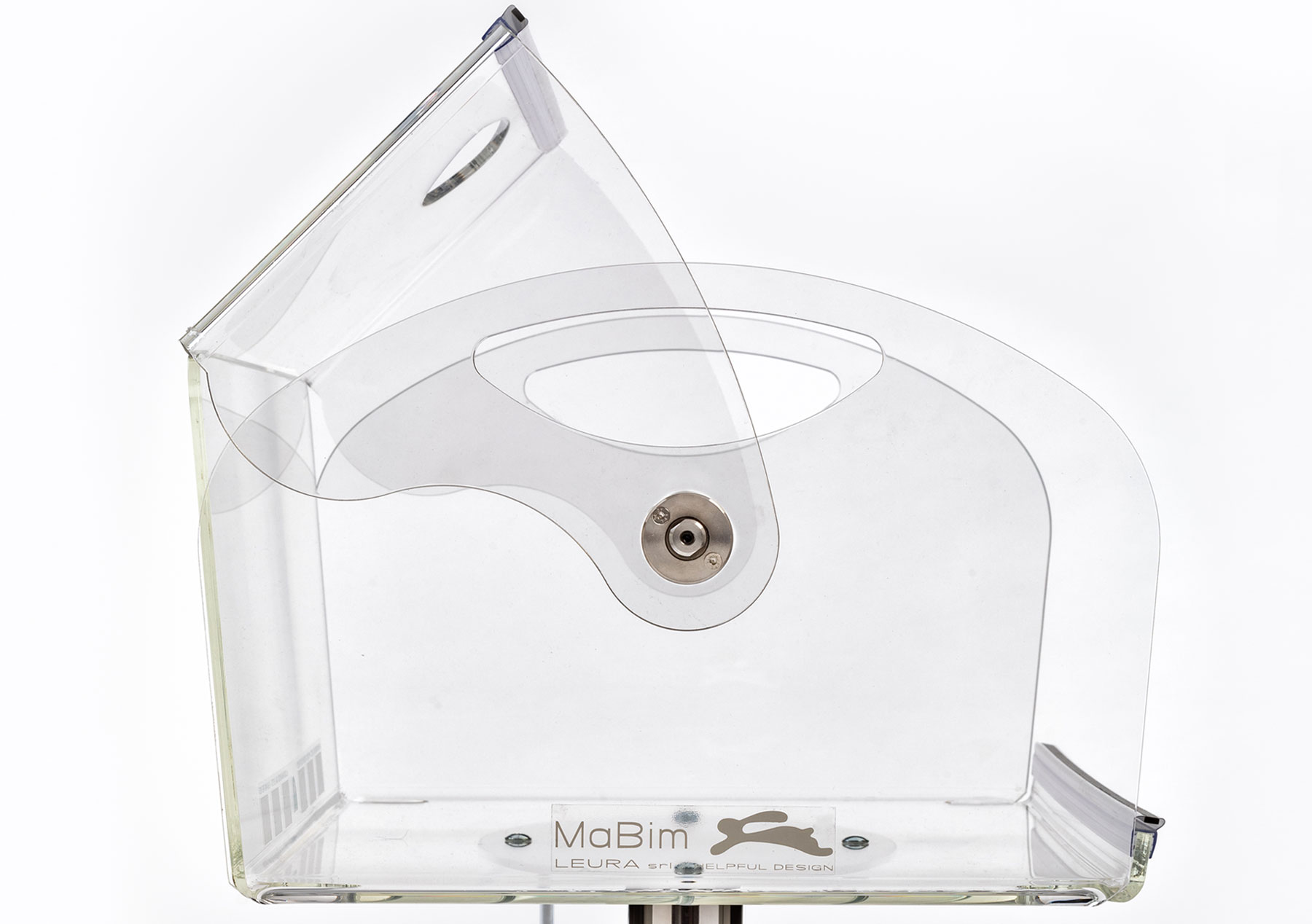 Where?
Due to its unique characteristics, the MaBim newborn crib has already been chosen by several Italian and foreign hospitals, always obtaining great appreciation from the mothers who have tried them. Below are the photos of some hospitals.