Malls welcome people and encourage socialization and they become family scale thanks to Leura srl services&products. Leura srl is specialized in Mother Friendly design: it provides intimate and cosy corners reserved to breastfeeding, baby Lounge and relaxation spaces for all the family, Family Rooms for changing diapers and to provide the children hygiene. Those products are unique, specially designed for mothers and babies, customized on requests. They guarantee safety, accessibility, cleaning and ease of maintenance requirements indispensable for highly frequented places. Here our proposals to make your Centre suitable for mothers and children.
1° step: Welcome all mothers
SUCH AS? By placing MimmaMà Points in the gallery, Those small self-supporting, customizable and certified breastfeeding corners are intimate even in highly frequented areas.
WHY'? To protect the Right to Health of Mothers and Babies, enhancing your commitment with a useful and highly newsable service. Discover the special offer Follow the heart … Family Mall.
SEE: MimmaMà Point, MimmaMà e Taby.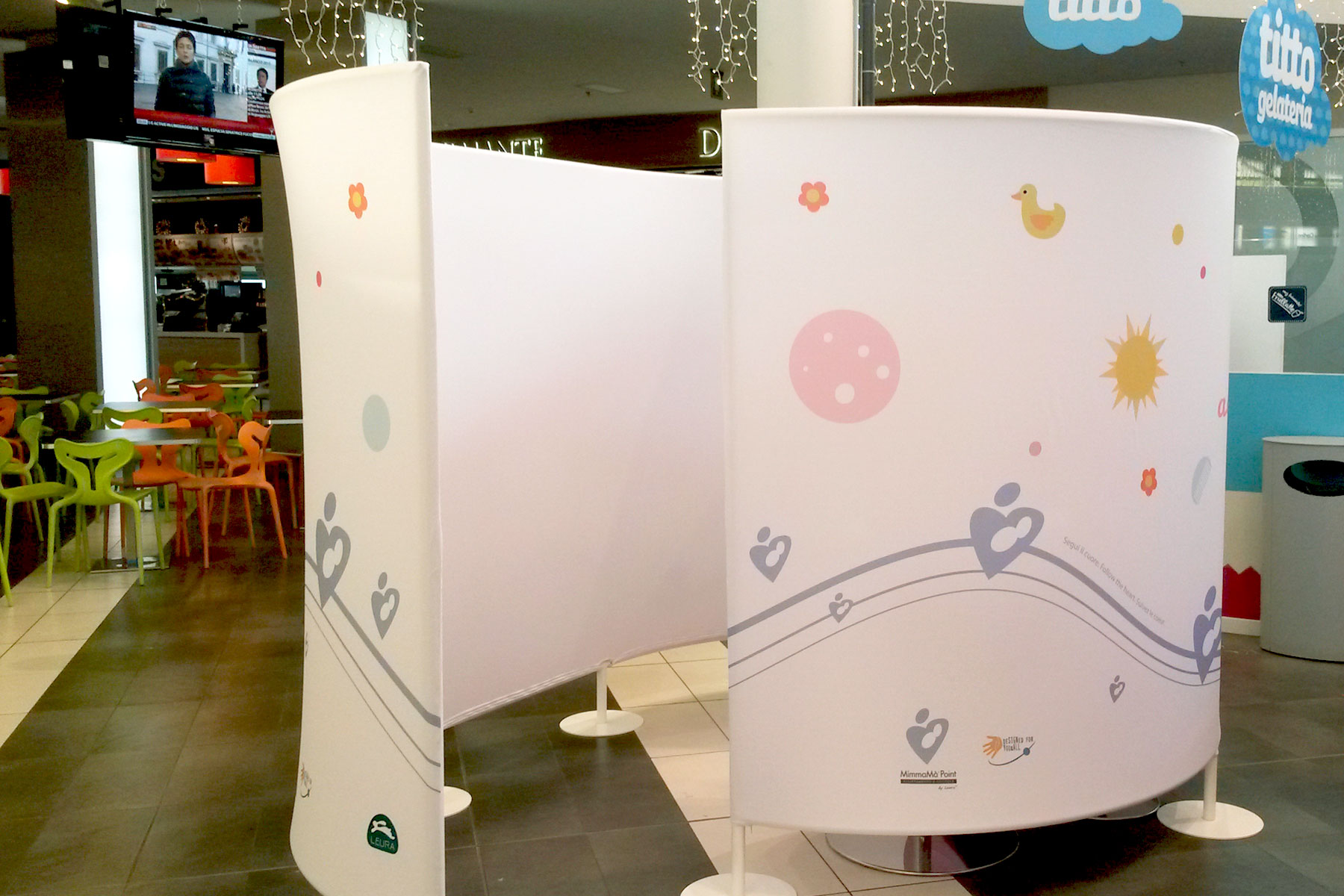 2°STEP: Emotional Breastfeeding Rooms for Mothers&Babies
SUCH AS? Even very small spaces can become welcoming and airy thanks to the Sign On, the fireproof, washable and non-toxic wall decoration. That cosy rooms are equipped with MimmaMà, the attractive and functional armchair for breastfeeding and Pu.Si.Co, the elegant and velvety to the touch basin/changing table.
WHY'? To encourage breastfeeding even outside the home. This practice is on request and cannot be programmed. It also lasts half an hour and therefore requires appropriate spaces.
SEE: Family Room, MimmaMà, Sign On.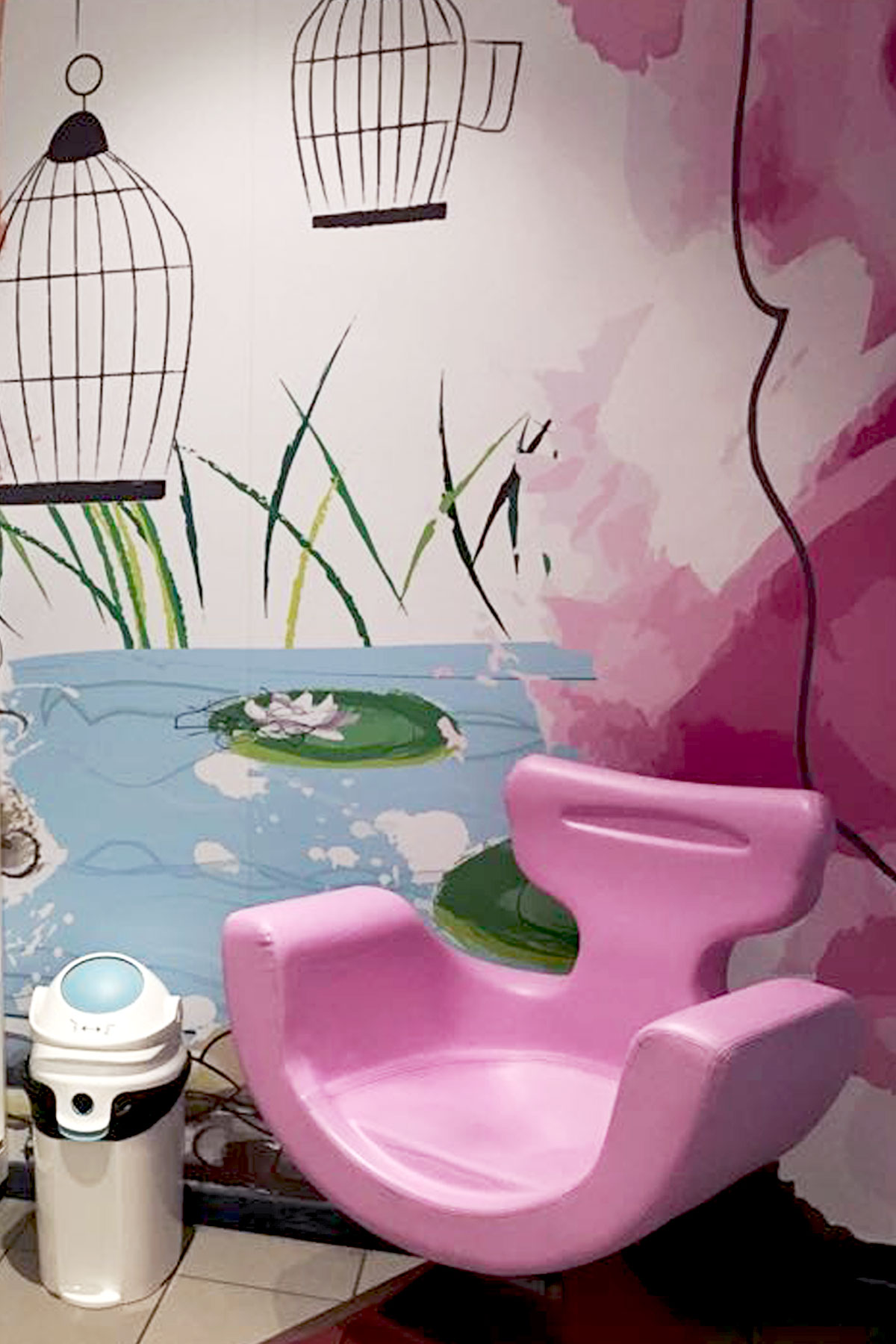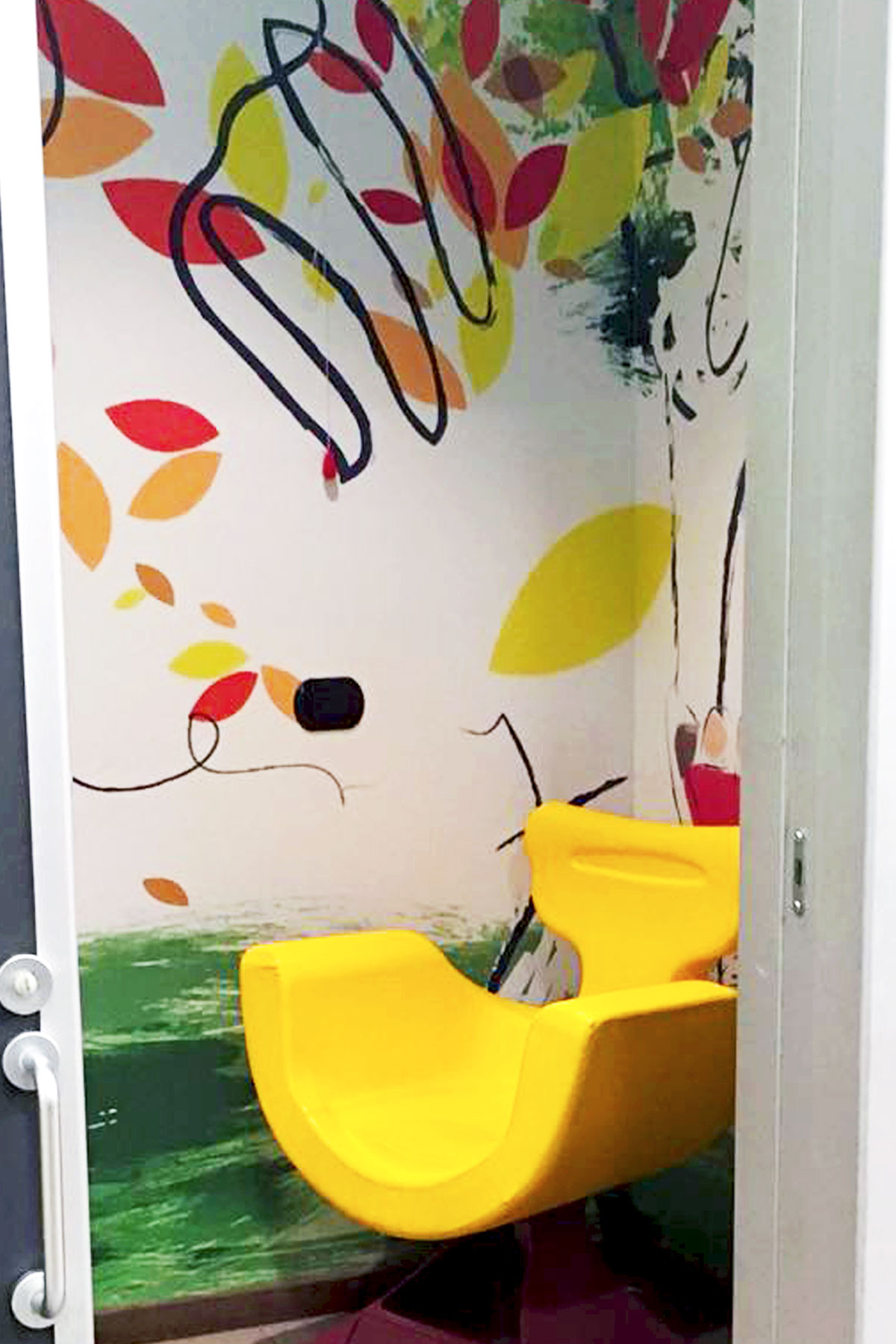 3° STEP: Unisex areas for diaper change
SUCH AS? Before and after breastfeeding, babies need to change the diaper. That service must be located also outside the breastfeeding corner. Pu.Si.Co. is the basin-changing table by Leura, is linear, elegant and it can be easily arranged also in a niche or in a corridor. It is also accessible to people in wheelchairs.
WHY'? Both dad and mum change diaper for that reason Pu.si.Co is place also in a unisex area. Unlike breastfeeding, the diaper change needs short time and it is immediately available to another user.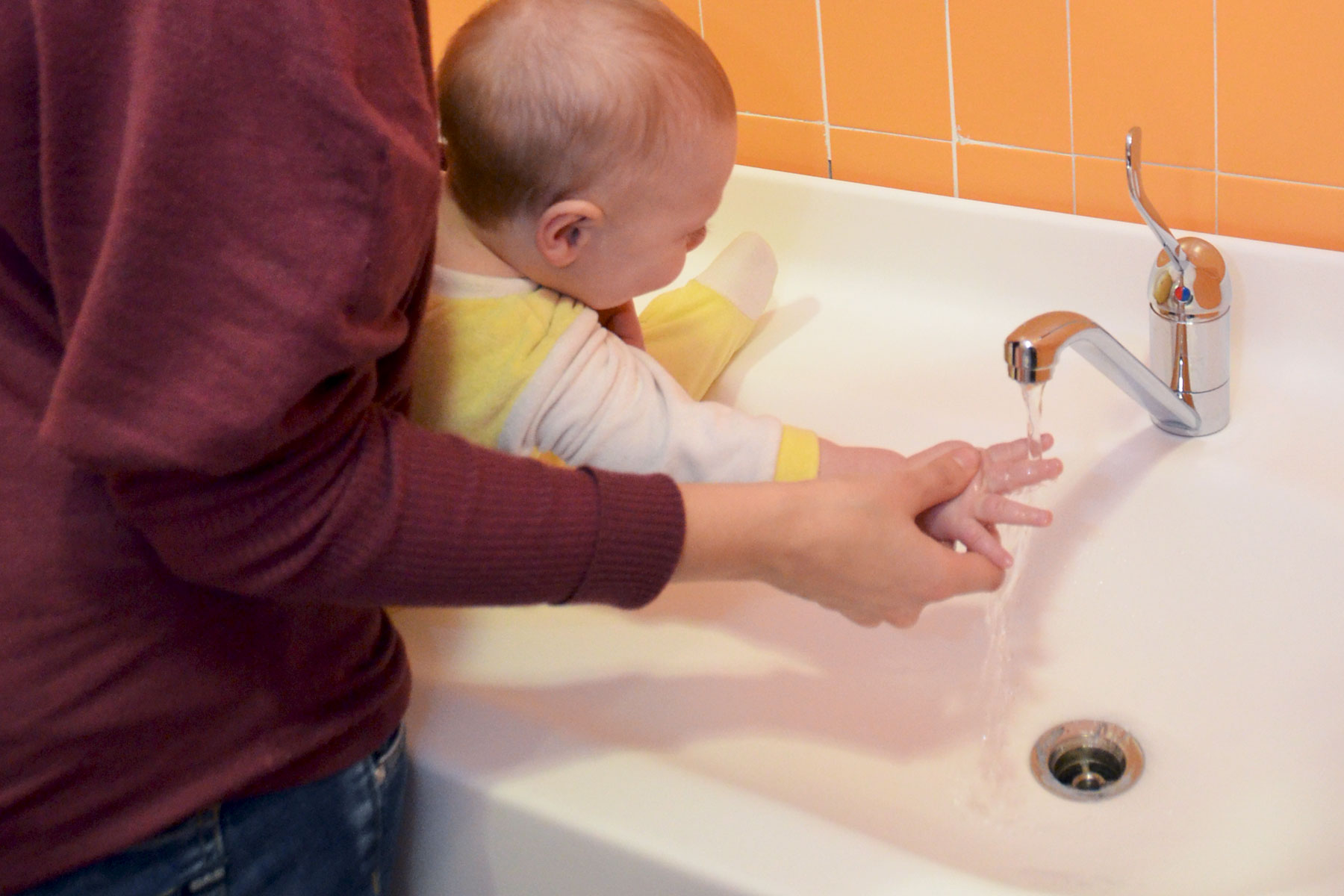 SUCH AS? The family toilet is the place to change the baby's diaper and check on the child who uses the toilet and the sink at his height. Leura's imaginative wall decorations become fun opportunities for learning hygiene.
WHY'? To make hygiene actions for children fascinating and fun and to facilitate parents in the care and control of their children.
VEDI: Family Toilet, PuSiCo Family Toilet e Sign On.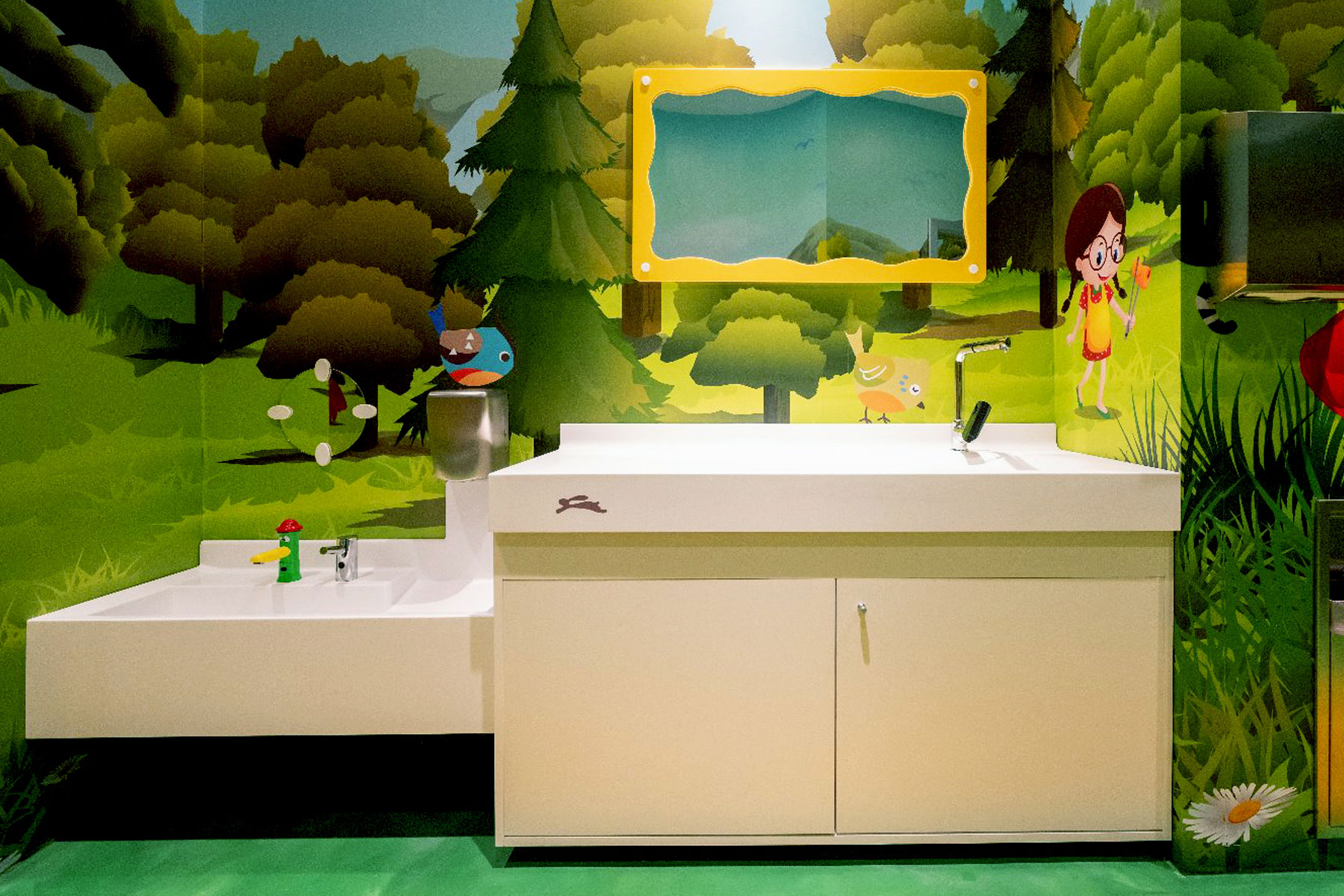 5°STEP: The "Papperia" of Children
SUCH AS? Offer a corner well equipped for warming baby bottles and baby food, with chairs for young and adults, fun wall decorations ..
WHY? that service is very simple to implement and it is a great help to families who can independently manage the meals for their children. Surely your attention will be rewarded in terms of Clients loyalty and word of mouth.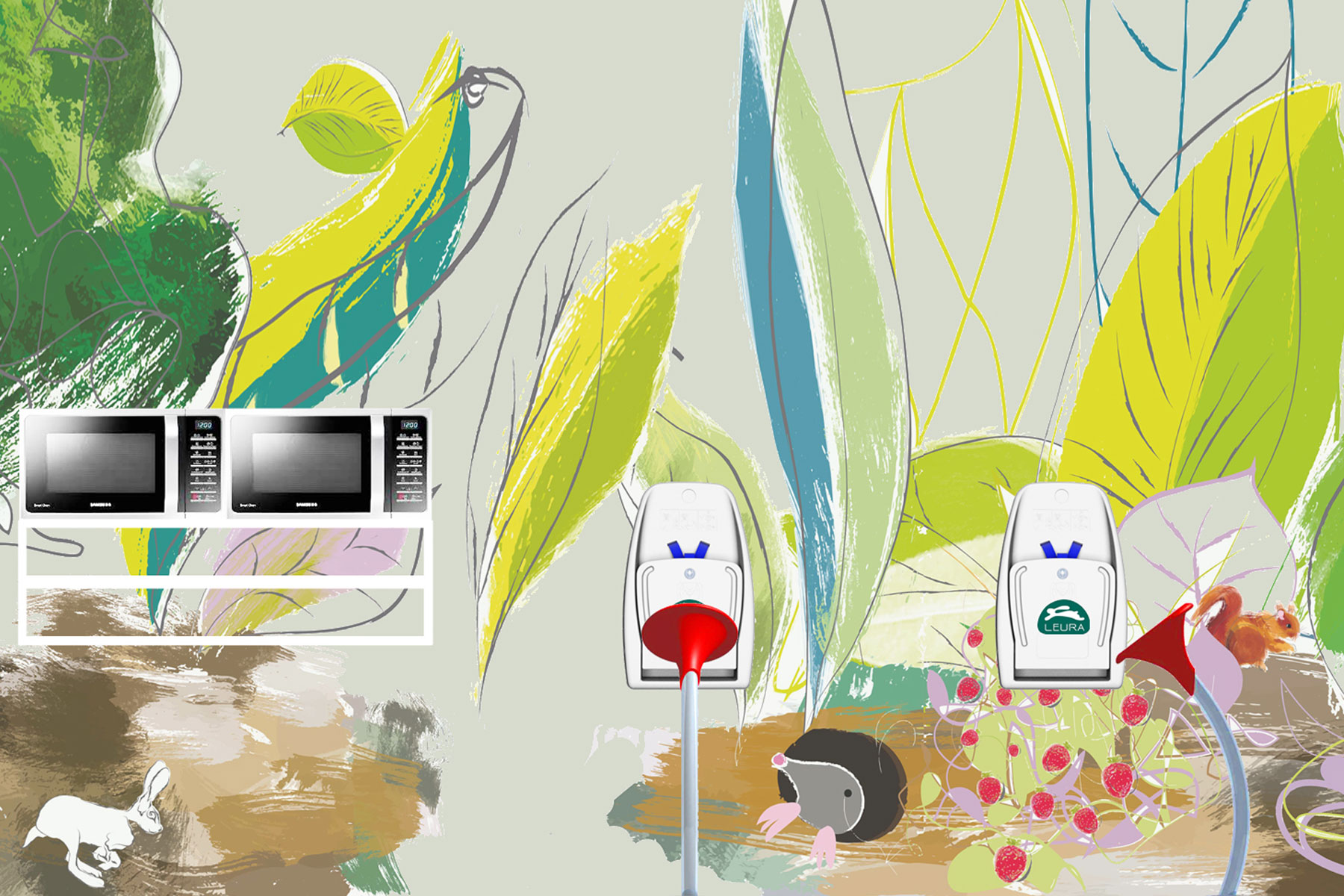 6°STEP: A fun and inclusive Game for all Ages
SUCH AS? NiDondolo is a rotating and tilting nest that allows fun for up to 25 children at the same time.
WHY? To encourage socialization and spontaneous integration, allowing all children to have fun without economic or skill discrimination
VEDI: NiDondolo.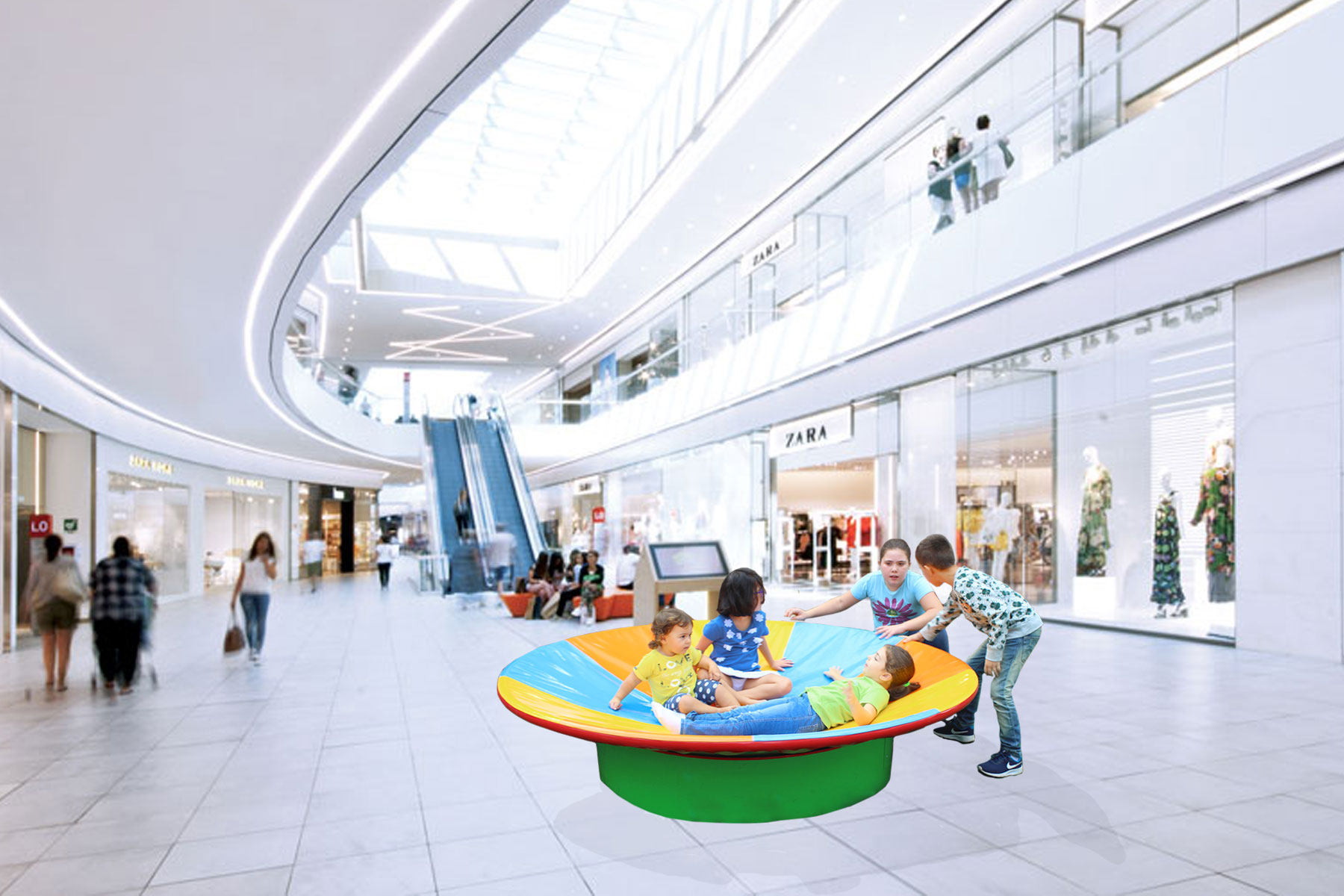 7°STEP: Relax areas and Wifi zones for adults and children
SUCH AS? By creating multi-functional relaxation areas with colorful and fun seats and elements that facilitate the recognition of the area and the orientation of people, allowing easy use by adults and children.
WHY'? Dad and mom can keep their children under control in total relaxation, people can stop for a short informal break and socialize.
VEDI: Finferlo, Trottola, Giano e Opuntia Mella.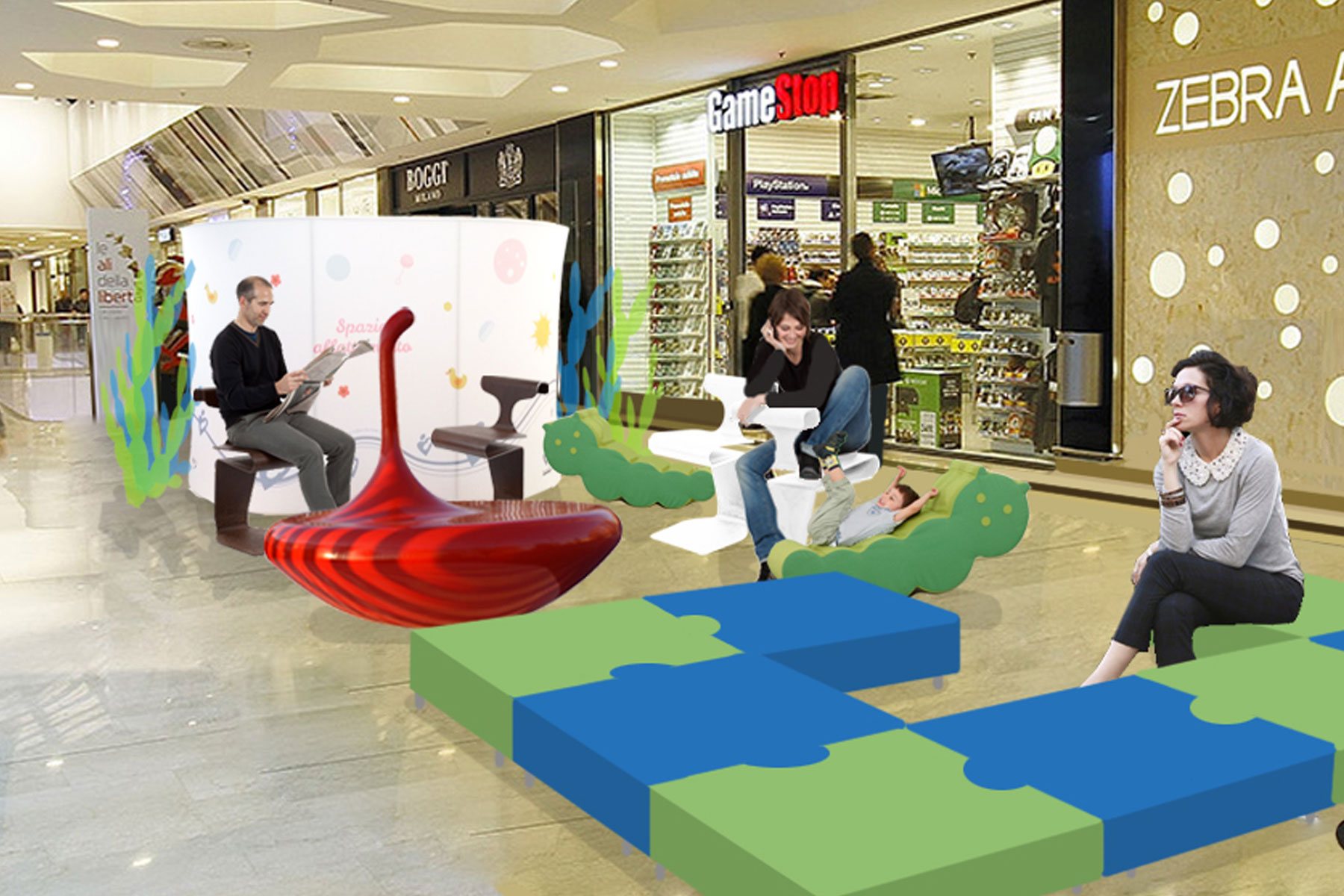 Provides Certified Design Products
Offers Clients Advice to Optimize Services