At airports, as well as railways and port stations, it is important to set up breastfeeding corners, both in the arrival and departure areas, so the mother's journey will be more peaceful. Leura srl has launched the "Segui il cuore…" project and supports all the companies which wish to create BaBy Friendly areas.
STEP 1: Welcome Moms and Babies on Arrival and Departure
SUCH AS? Setting up comfortable MimmaMà Point in the waiting areas for arrivals and departures. MimmaMà Point is a self-supporting, customizable, certified stand, reserved for breastfeeding the young travelers.
WHY? It is important to protecting the Right to Health of mothers and babies, simplifying the travel of families with young children, enhancing the woman role as mother.
SEE: MimmaMà Point, MimmaMà and Family Room
STEP 2: Unisex Family Toilet for Changing Diapers
SUCH AS? Offering unisex toilets equipped with sanitary furniture for children, Pu.Si.Co. warm and silky to the touch, anti-mold and anti-scratch, also accessible to people in wheelchairs and Sign On wall decoration, washable and fireproof, created on customer's request to broaden the perception of the rooms and make them unique and captivating.
WHY? To ensure the best hygiene conditions and a pleasant and fun environment  for babies.
SEE: Family Toilet, PuSiCo, Baby Boo, and Sign On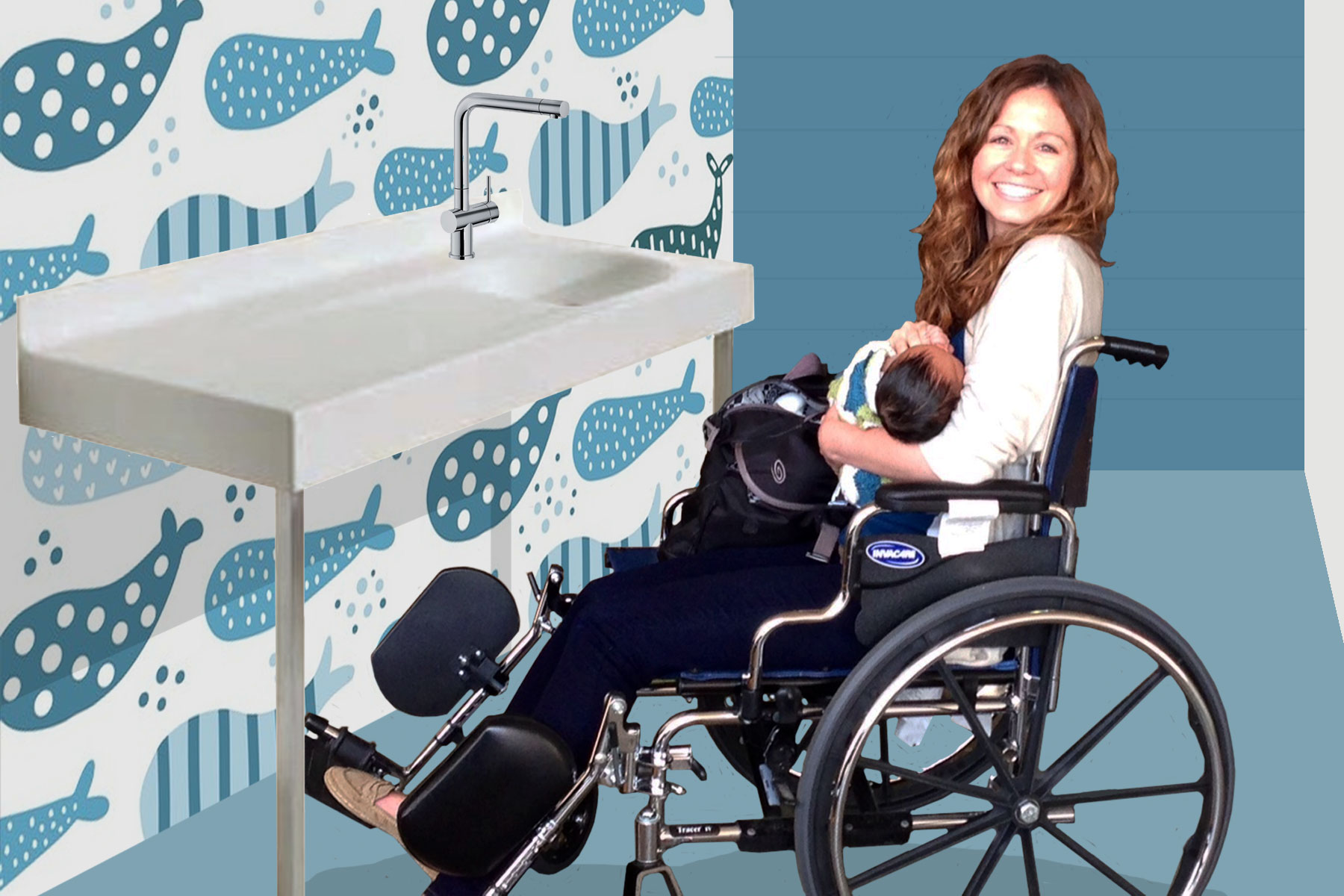 STEP 3: Accessible Play Areas to All Children
SUCH AS? By equipping the Children areas with accessible games , such as NiDondolo, the inclusive carousel and soft or multi-sensorial games suitable for all abilities.
WHY? Leura encourages the socialization and the children spontaneous integration and allows children with autism to find a place to relax and the whole family to have fun together.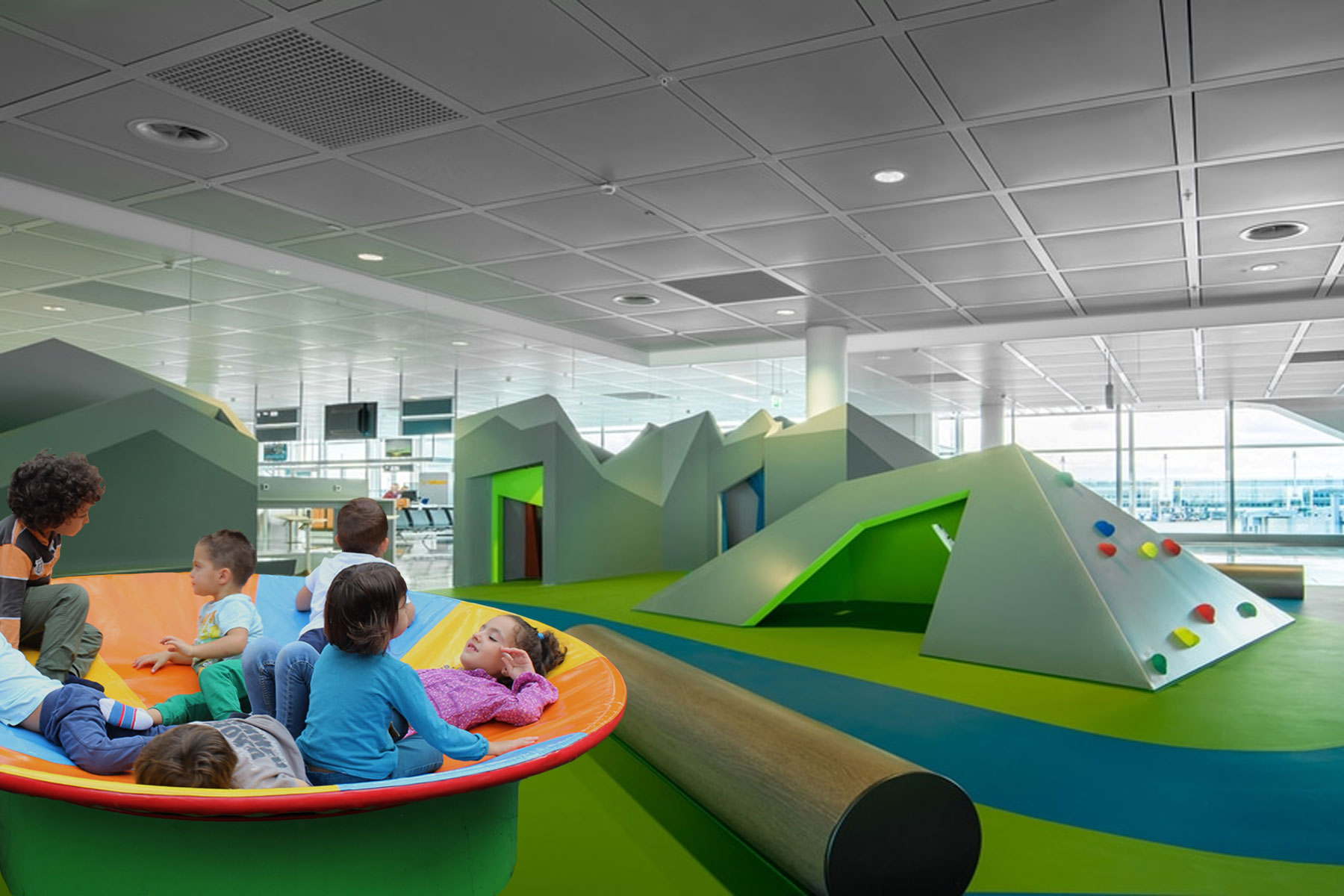 STEP 4: A Short Rest on long Ways
SUCH AS? Finferlo is a small ischiatic seat and it is perfect for equipping long paths. It allow people to have a short rest,  to sit and get up easily without effort. Finferlo is designed to be placed on sloping paths.
WHY? Older people or those with temporary mobility difficulties will find relief with a short rest i.e.  on long airport ways.
SEE: Finferlo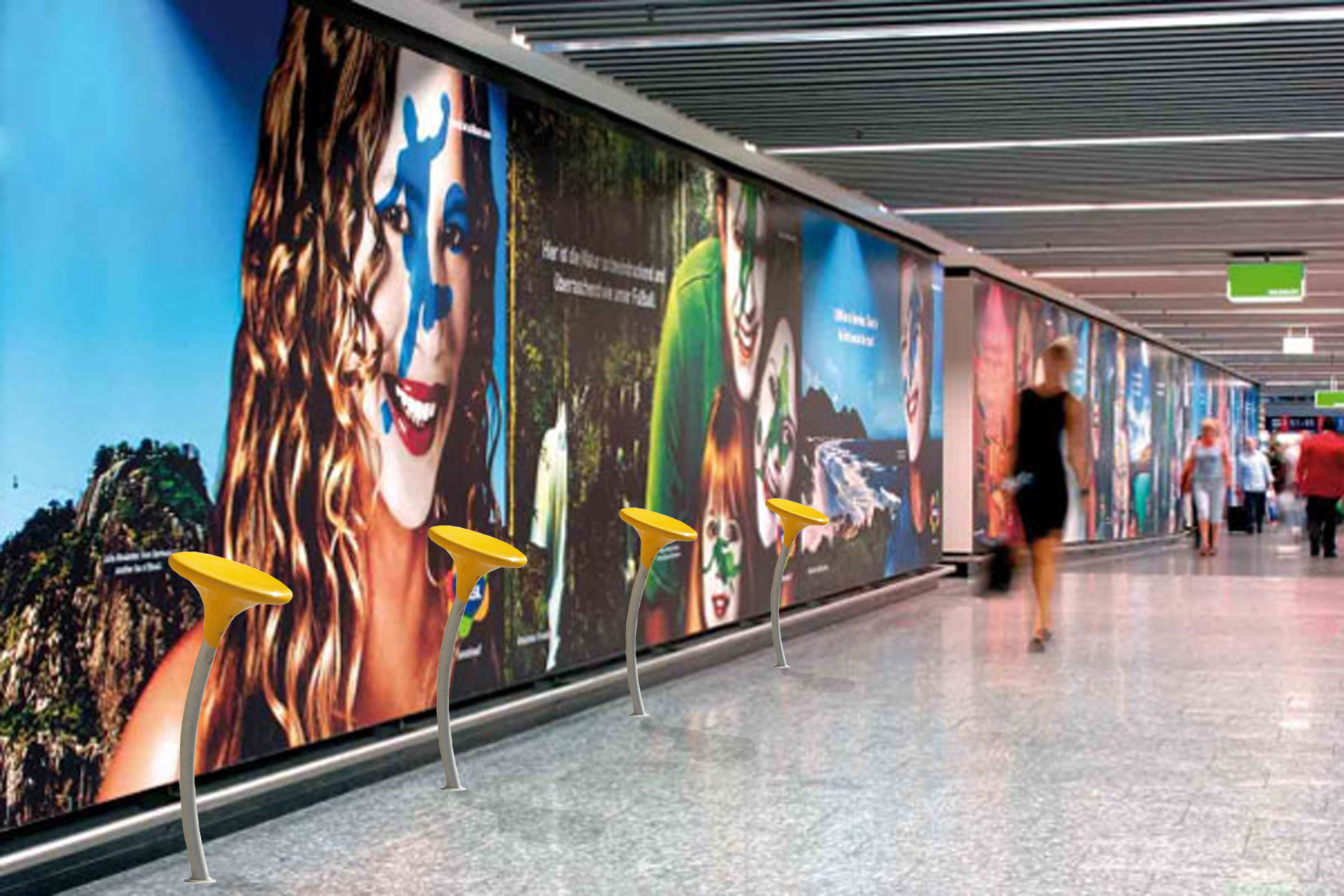 STEP 5: Relaxing aAreas and WiFi Zones for Adults and Children
SUCH AS? Leura submit fun and colorful seats, such as Trottola, Finferlo and Giano. They are multi-functional, usable and actractive for both children and adults. They furnish relaxation areas and facilitate the orientation of the passengers, making those areas easily recognizable.
WHY? Families can stop for a short informal break, socialize or work, keeping their children under control in total relaxation.
SEE: Trottola, Giano and Opuntia Mella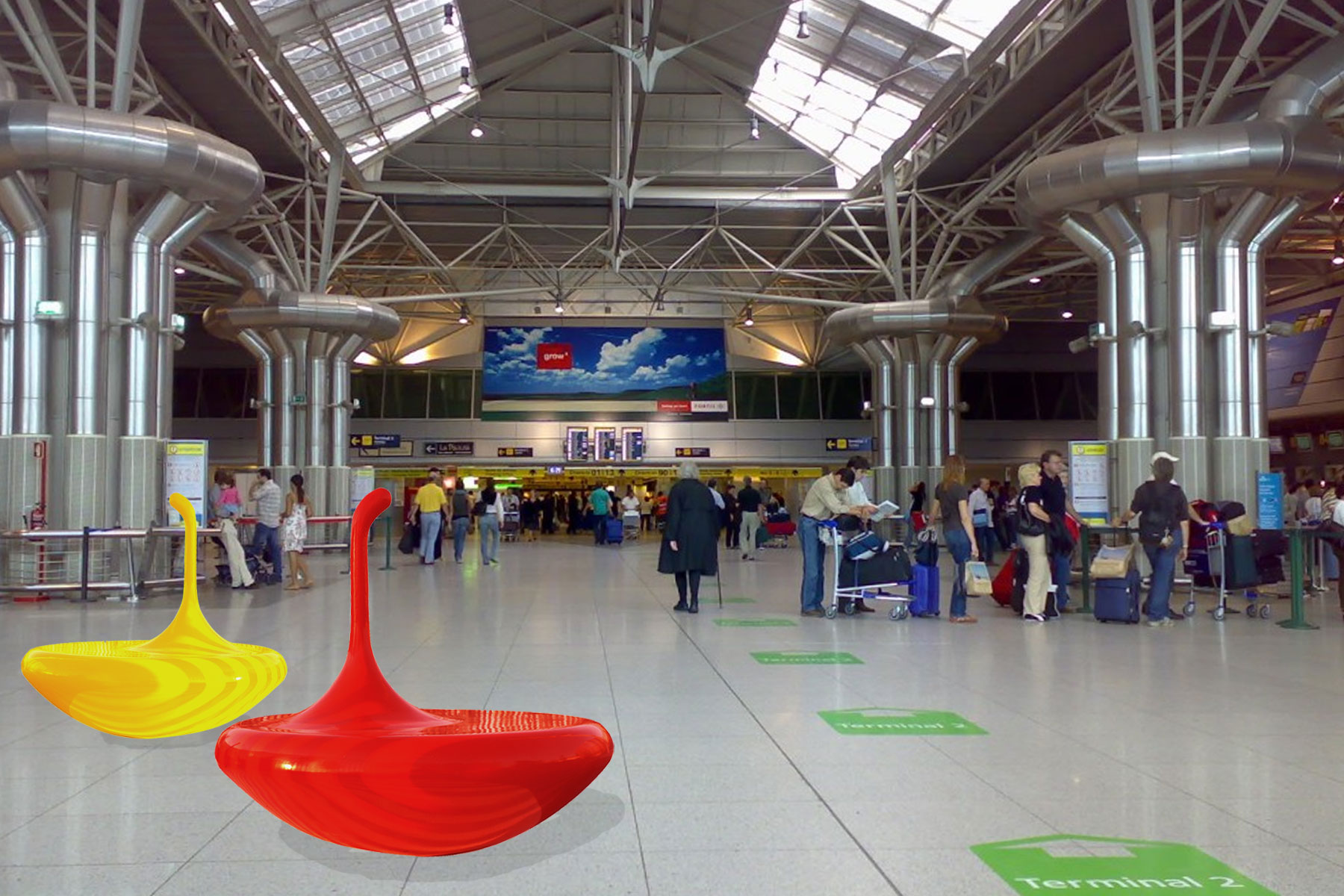 For more information on products of Leura srl, receive a quote or request a consultation for the furnishing of your places, please, CONTACT US.
Leura Provides Certified Products
Leura Offers Advice on Optimizing Services