It is very simple even for families with small children taking part to events and fairs , as long as the organizers provide them a space dedicated to breastfeeding and changing diapers. It should be remembered that breastfeeding is on demand and it cannot be scheduled. Leura srl offers specific products to facilitate childcare actions outside the home, such as MimmaMà and Pu.Si.Co.
HOW? During the two breastfeeding years, mothers maintain their professional activity and increase their social life; they might visit fairs with their babies, if they find the necessary services: a qualified chair where to breastfeed and a changing table to change diaper.                                      WHY? Organizing that simple service is very useful in order to allow the participation of operators and customers who are experiencing the breastfeeding period.
SEE: MimmaMà, MimmaMà Point, Family Room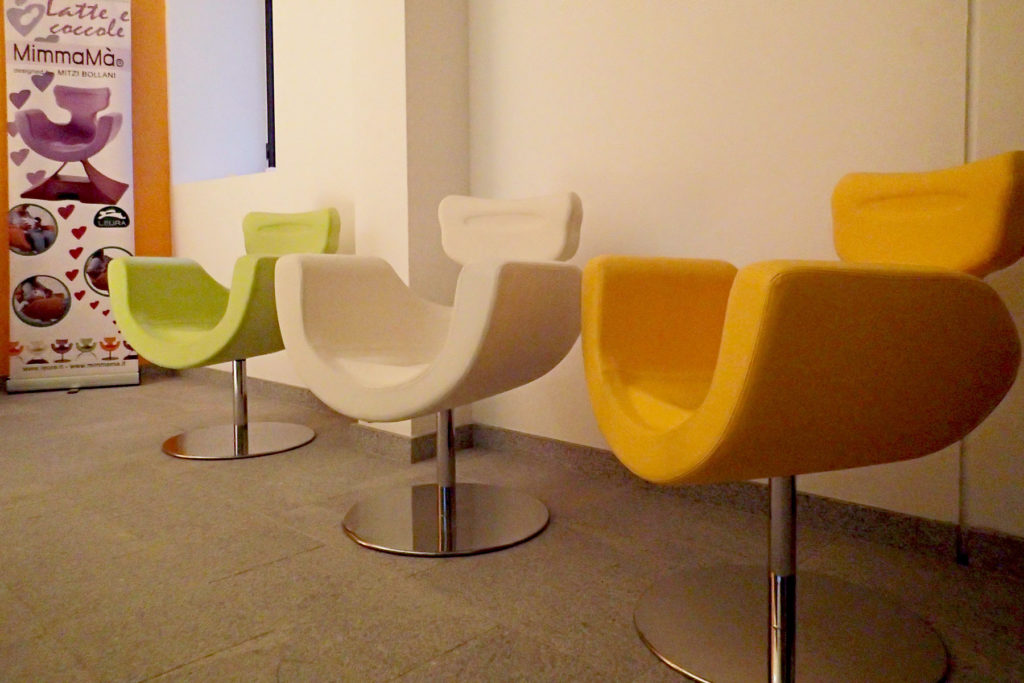 HOW? The presence of MimmaMà® Point, temporary stands dedicated to breastfeeding and changing diapers, increases the participation in events by families with children.                                                                                  WHY? Families with young children need dedicated services, in order not to have to give up the opportunities for recreation and socialization offered by outdoor events.
SEE: MimmaMà e MimmaMà Point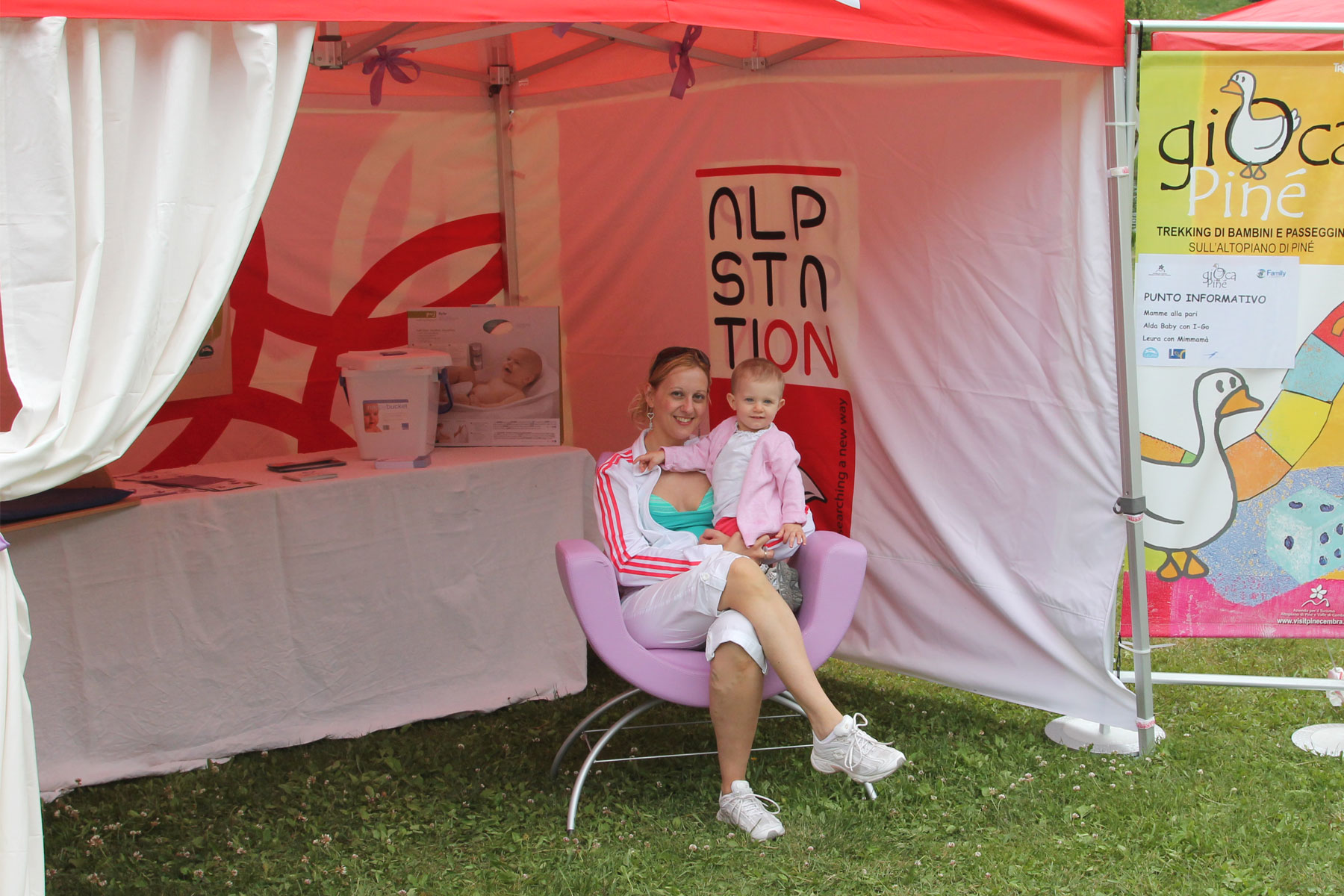 Mothers-friendly weddings
HOW? By offering a valuable service which will tickle the imagination of any wedding planner: small spaces dedicated to breastfeeding, furnished with the elegant MimmaMà® armchair, available in different colors.
WHY? Among the guests there will surely be mothers with small children, who appreciate that initiative and are happy to enjoy their full day in tranquility, grateful because someone thought of their needs.
SEE: MimmaMà e MimmaMà Point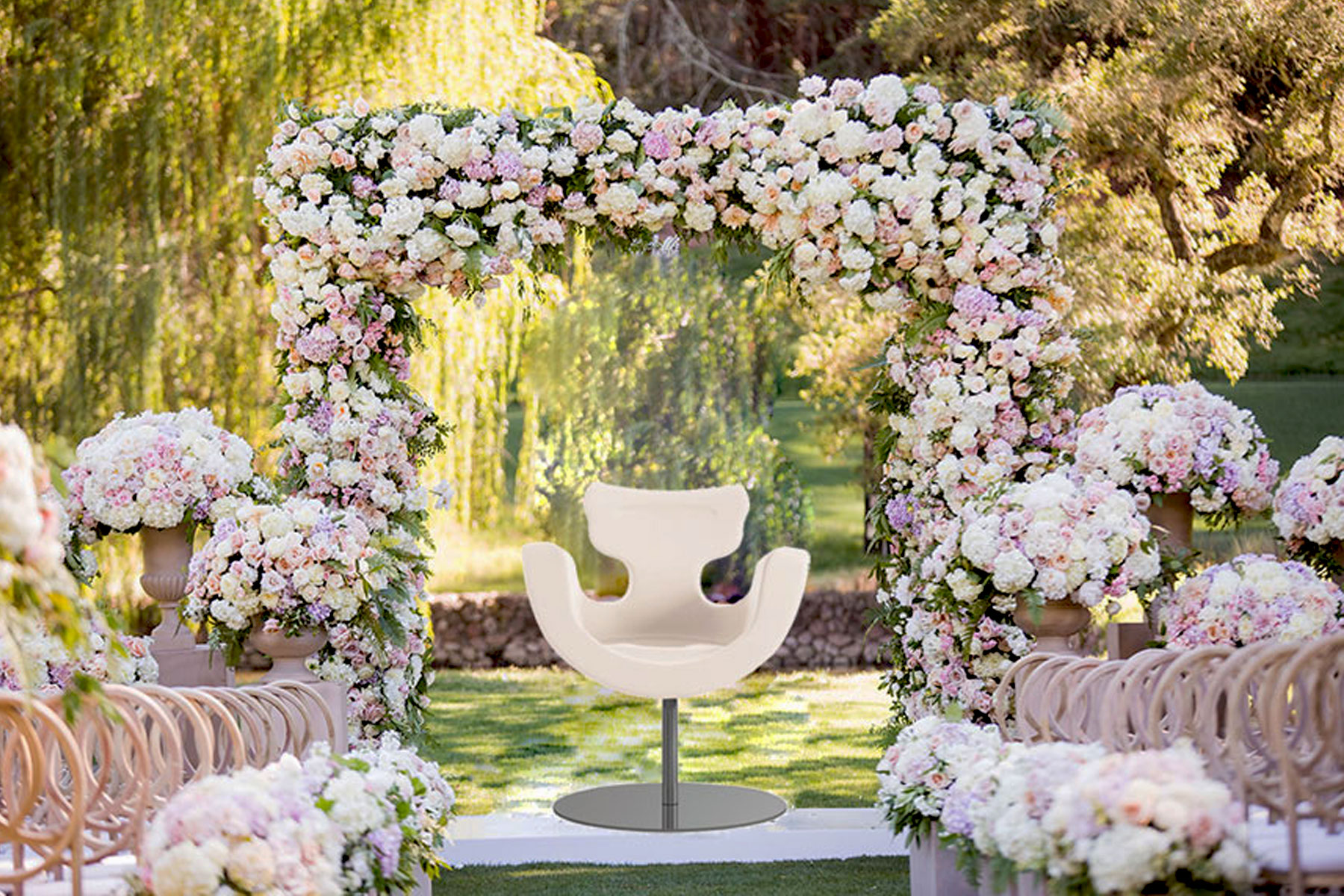 HOW? It is easy to equip a play area, suitable for children of all ages and abilities, even in a small space. The NiDondolo carousel occupies only 2×2 meters, makes 25 children play together and does not require constraints on the ground.                                                                                                                WHY? NiDondolo promotes the socialization and the spontaneous integration. It is a creative and moving game, renteble even for short periods.
SEE: NiDondolo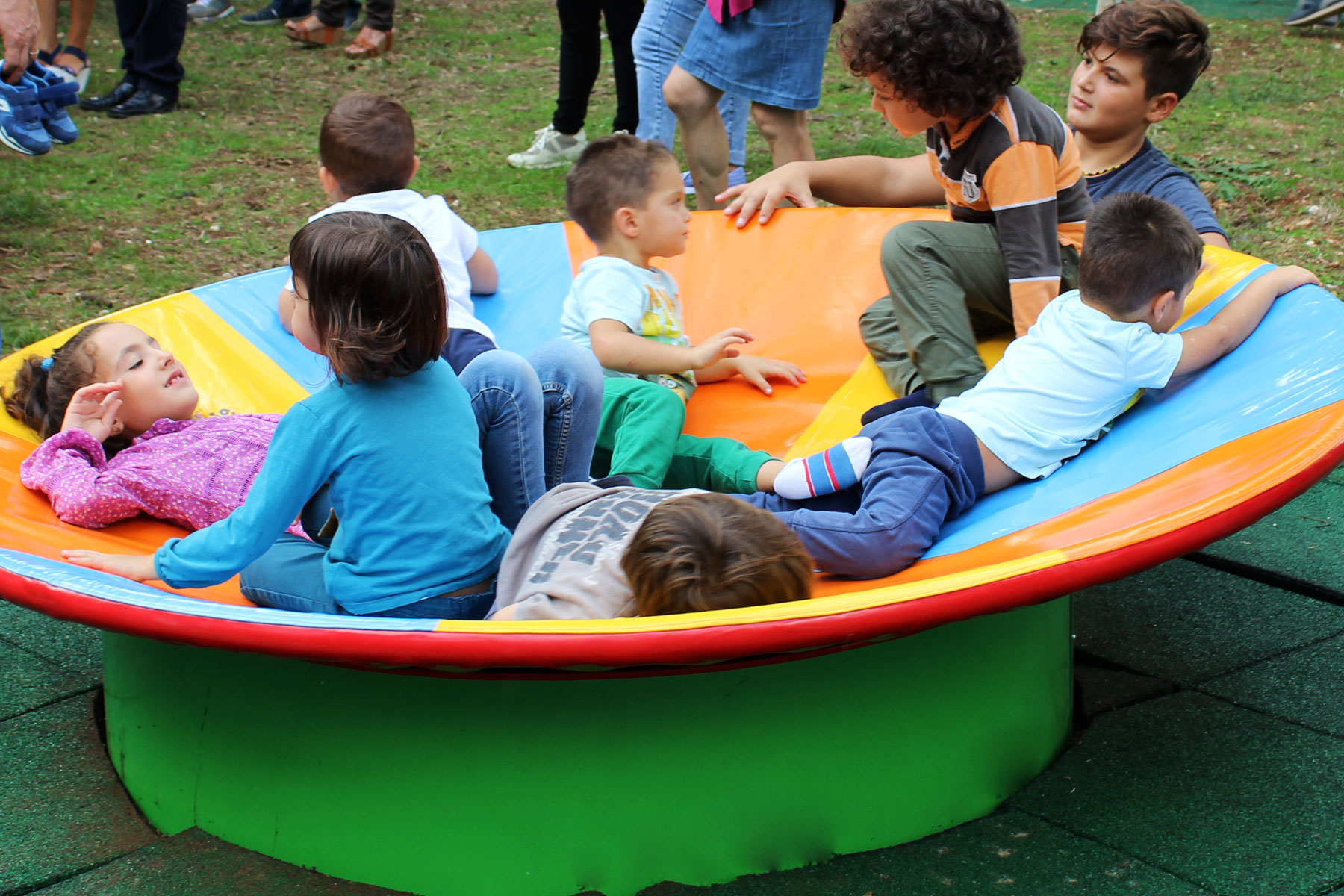 Leura Provides Certified Products
Leura offers customers advice on optimizing services
Some References
Gi'Oca Pinè a Baselga di Pinè (TN), Milano Expo (MI), MammacheBlog Milano (MI), Festival dell'Economia di Trento (TN), Salone del Mobile Milano (MI), Coccinella Day a Grazzano Visconti (PC), Pink Route a Piacenza (PC).