Breastfeeding is a practice that positively affects both the health of mum and baby. It is not programmable and requires quite a long time, which can vary from 10 to 40 minutes. For this reason Leura s.r.l. believes that the breastfeeding areas should be comfortable, easily accessible and equipped with a chair suitable for the purpose, that supports mother and newborn in different positions without efforts. Such a special moment of mother's life deserves respect! Here are our suggestions. For more information or requesting a quote, please contact us by writing to leura@leura.it or by calling at + 39 0523 451592.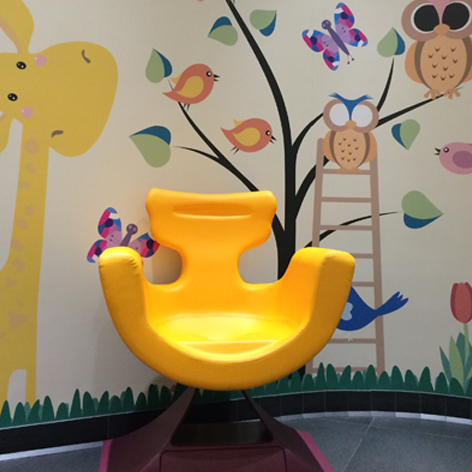 Breastfeeding room at the shopping center Nave de Vero in Marghera ITALY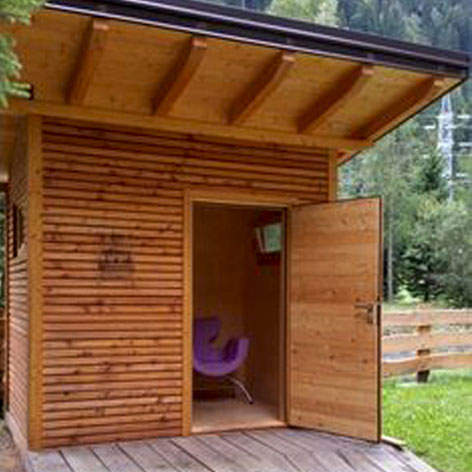 Ecological Baby Little Home for the care of the child at the Passo del Tonale, Vermigllio ITALY
Leura s.r.l. creates breastfeeding areas that perfectly adapt to the different realities: breastfeeding is a Right of the mother and the child. Even if we do not ourselves remember sucking from our mother's breast, it remains one of the most intense moments of our lives. Environmental difficulties and stress hinder this relationship by denying that fundamental Right. Offering a quality family service is an investment that can be repaid over time and become an opportunity for good reputation and word of mouth.
Leura s.r.l. proposes 3 specific solutions. Indoor: self-supporting breastfeeding stands in tubular aluminum and stretch fabric or well equipped lactation rooms, enhanced with customized emotional wall decorations. Outdoor: in parks, squares, gardens... wooden Baby Little Home equipped with everything necessary for the child's care.
MimmaMà Point: self-supporting stands with customized graphics
Leura s.r.l. creates self-supporting breastfeeding areas, customizable in shape, sizes and graphics - called MimmaMà Point - made of tubular aluminum and stretch fabric to offer women intimate and protected spaces, even in very crowded places. Inside those corners mothers can breastfeed, cuddle or reassure their children without distractions. This exclusive family service offers the visibility of promoters' commitment.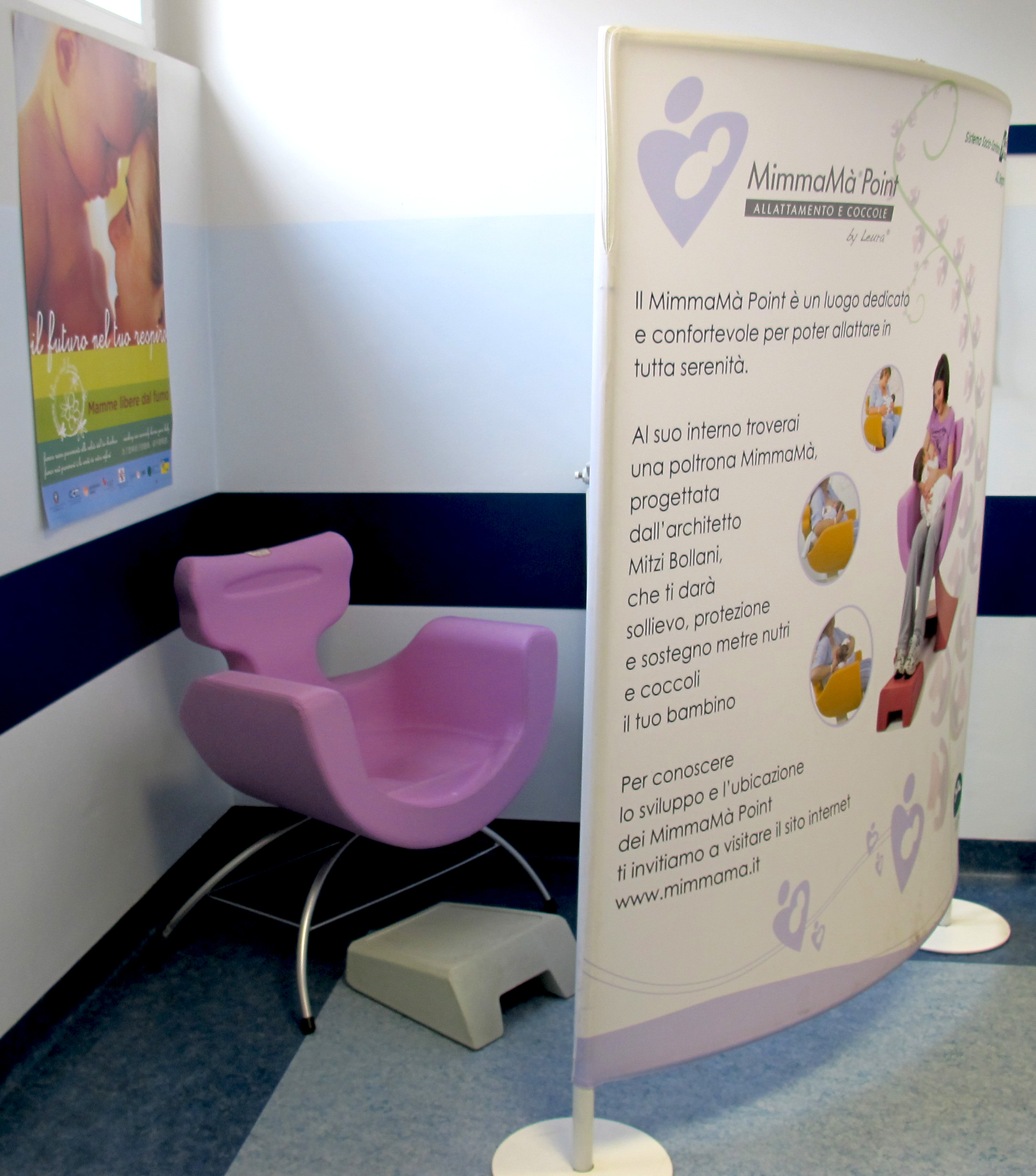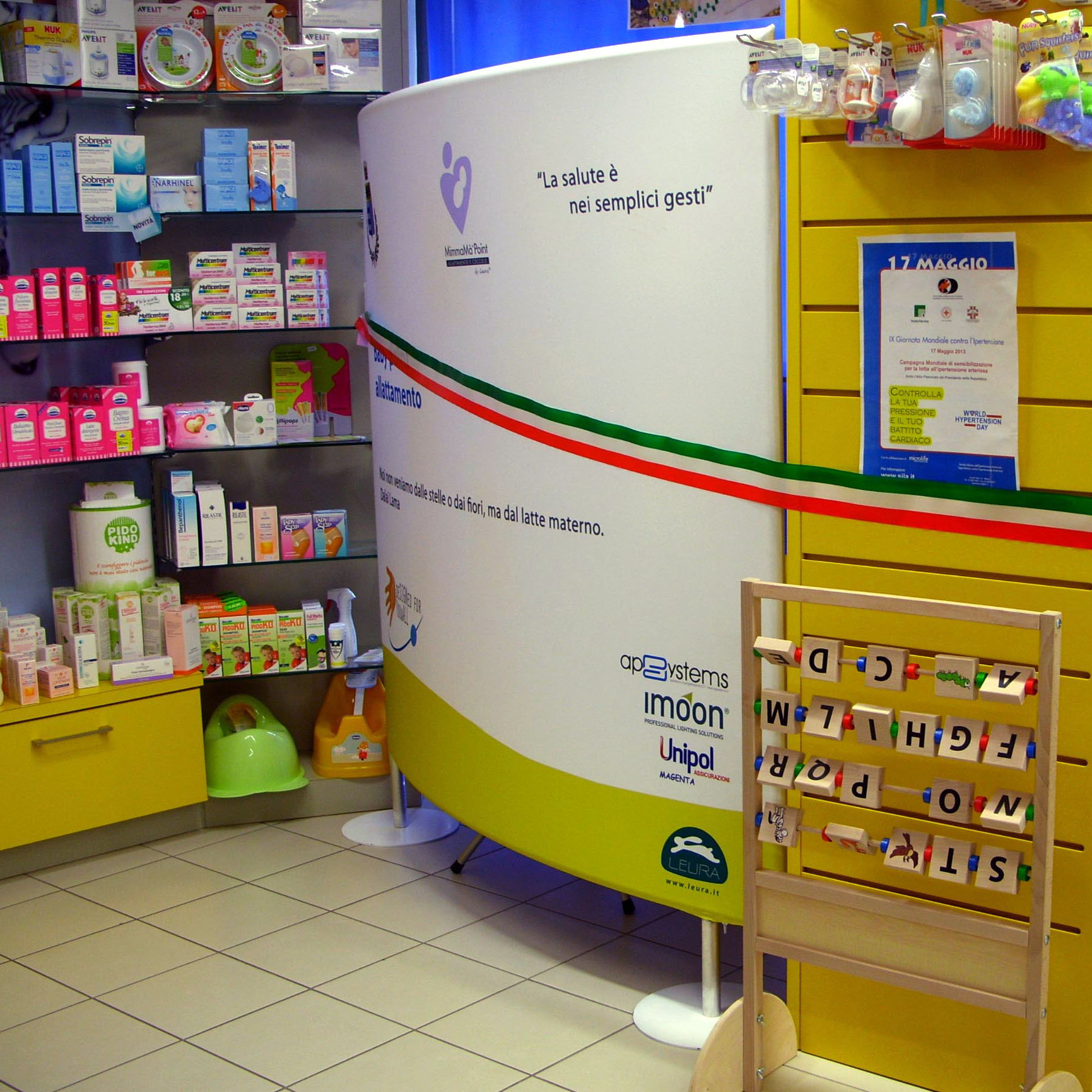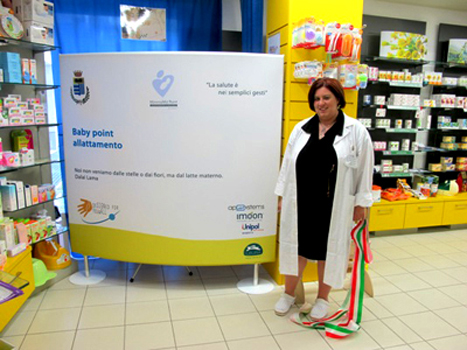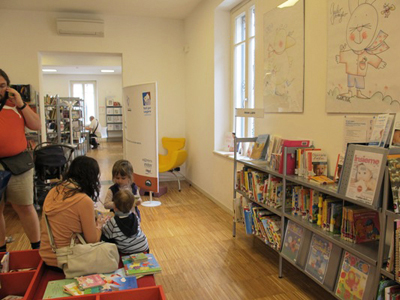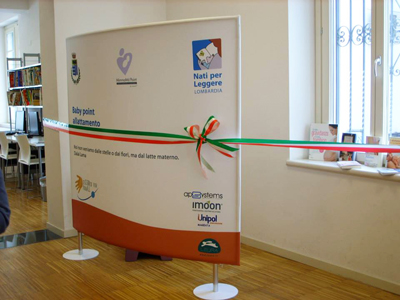 From left to right the MimmaMà Point breastfeeding areas at: counseling center in Villa d'Almé, pharmacy and municipal library in Corbetta ITALY
MimmaMà Point at the Pediatric Hospital, Nyon SWITZERLAND and at the shopping centers: Centro Nova (Bologna), Romanina (Rome) and Il Castello (Lodi) ITALY
Watch all the models at the MimmaMà Point page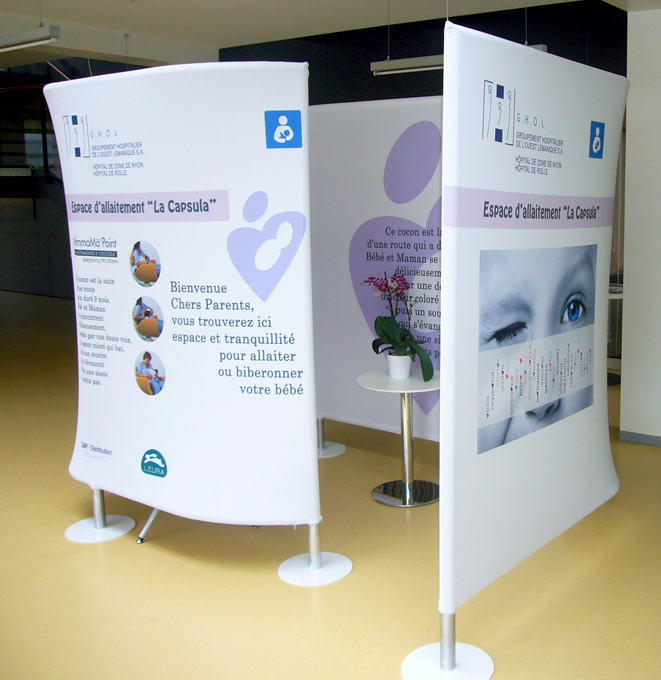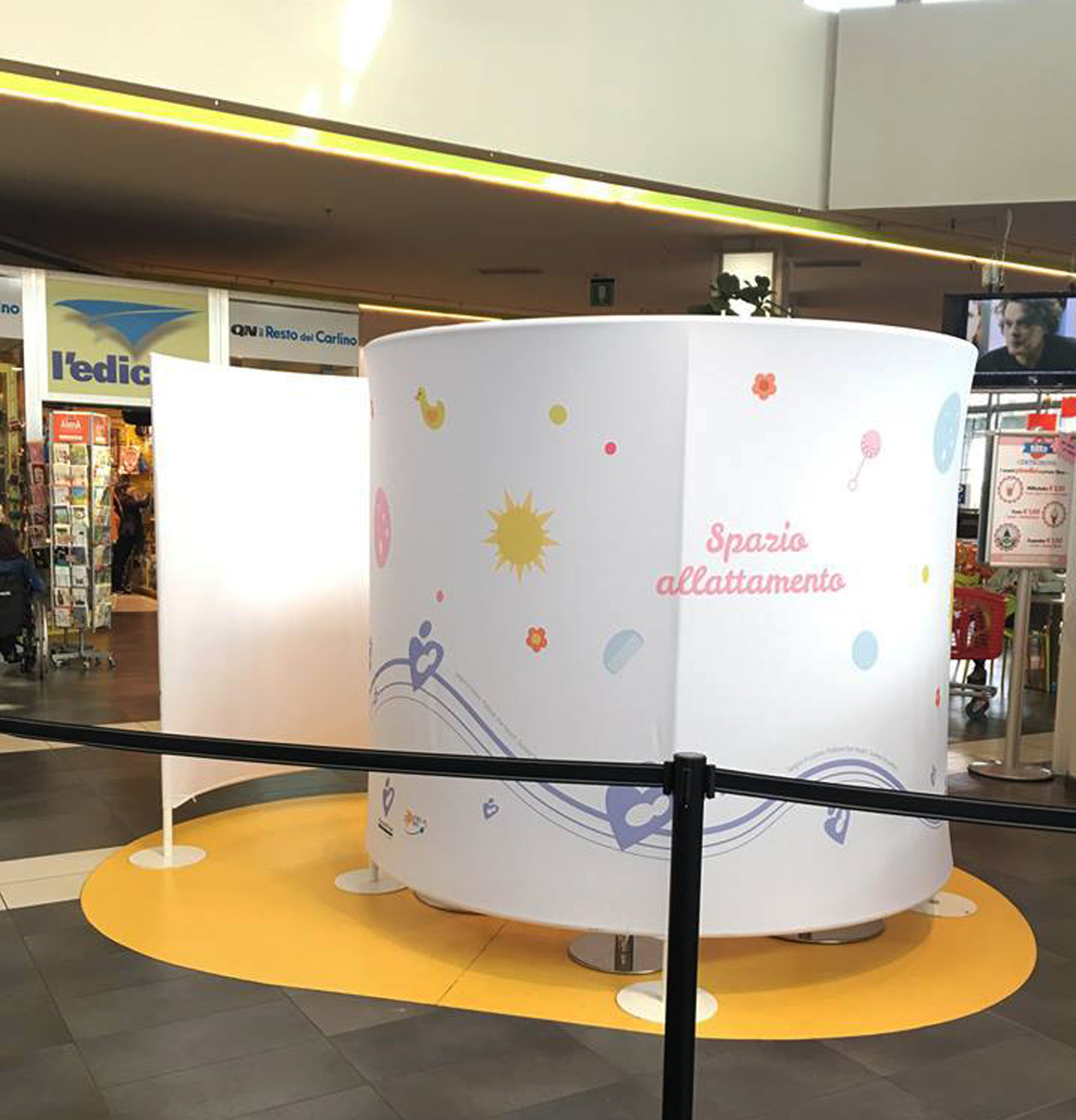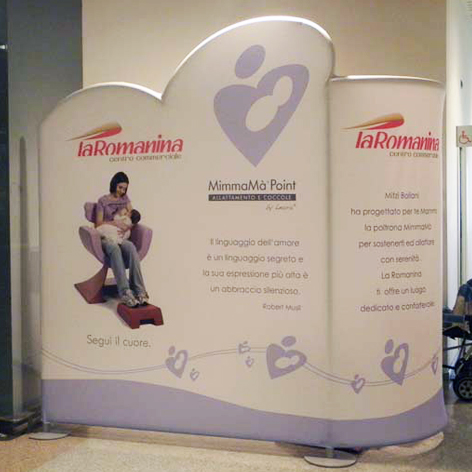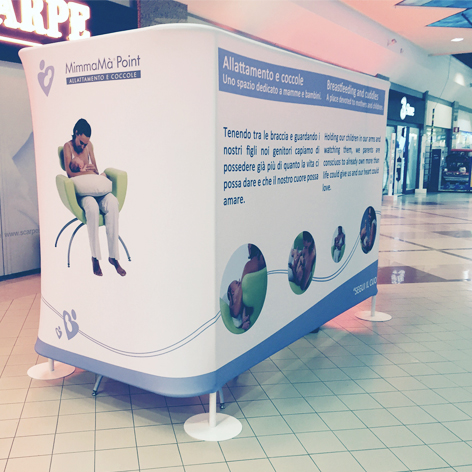 Leura lactation rooms are decorated with special graphic on the wall, ceiling and floor
Leura s.r.l. furnishes family rooms composed of: a diaper changing area with the PuSiCo wash-basin and changing-table, a baby toilet for the autonomy of the children, a breastfeeding area equipped with MimmaMà and a «pappa» baby food corner for the weaned children, a play area with NiDondolino. These rooms are decorated with the particular and specific emotional illustration called Sign On, which is specially designed to expand the perception of spaces and accommodate families in unique environments.
Baby Lounge at the Turin Airport ITALY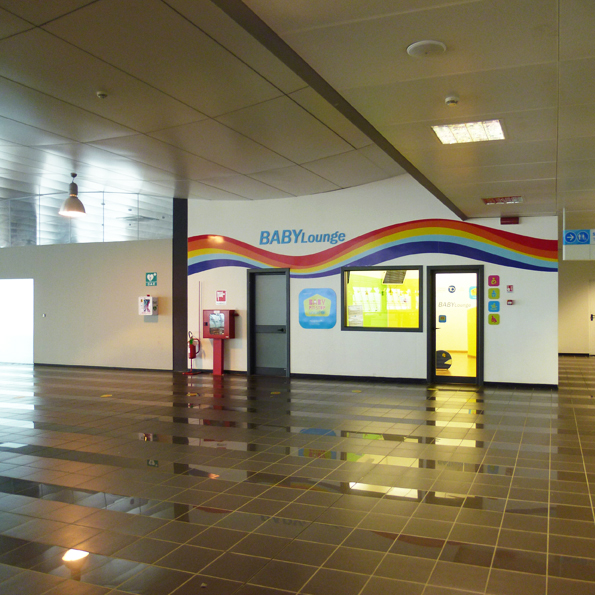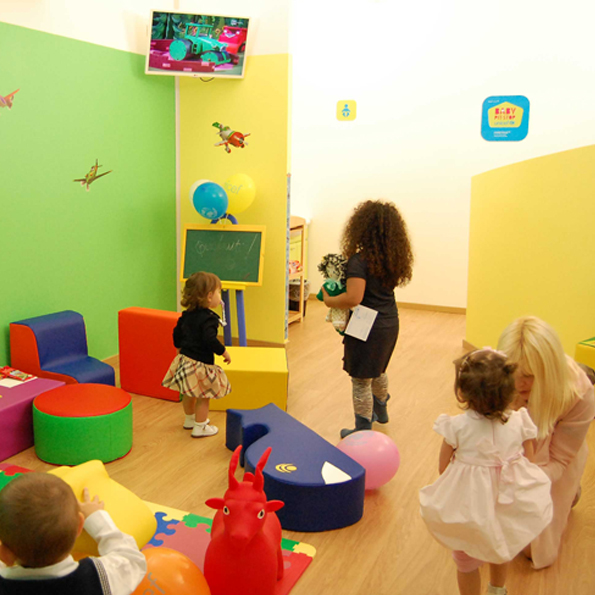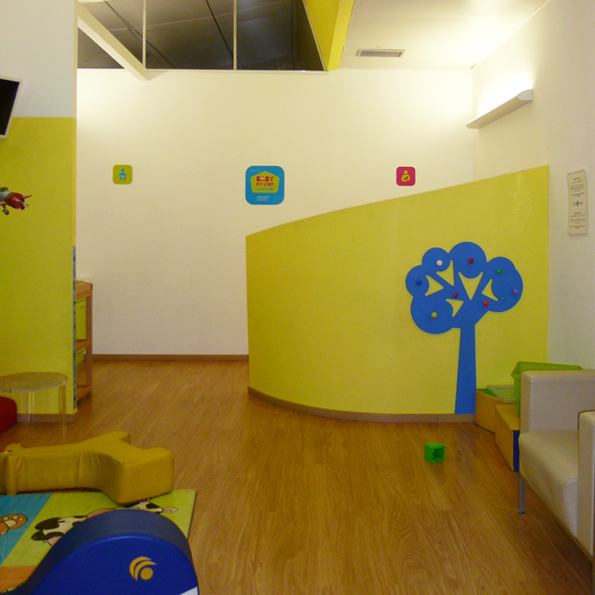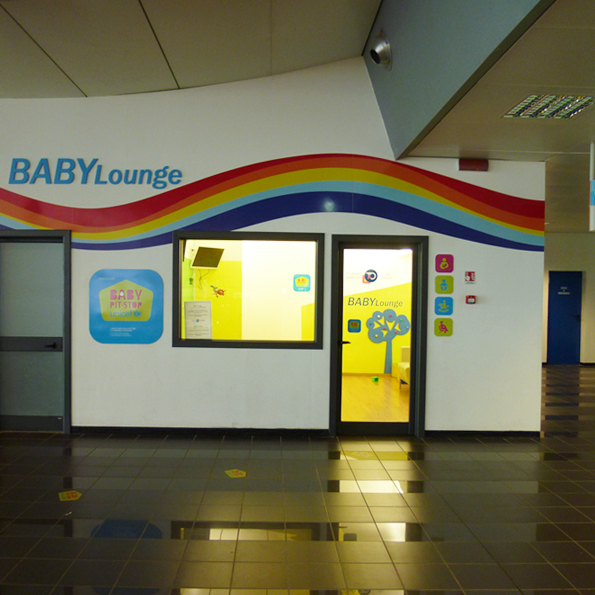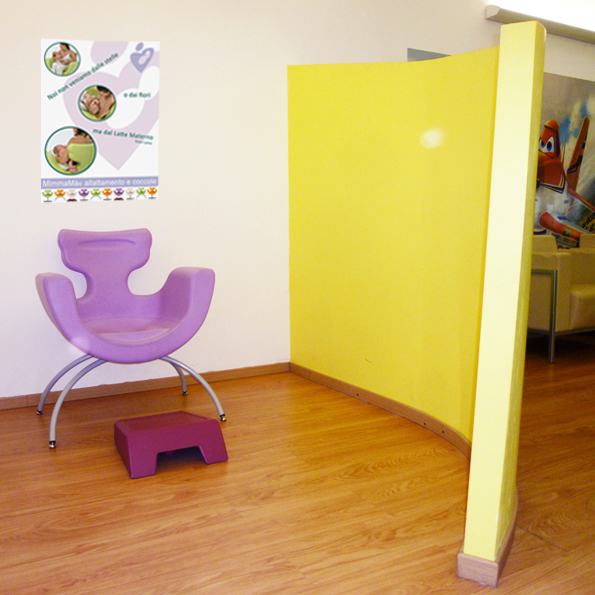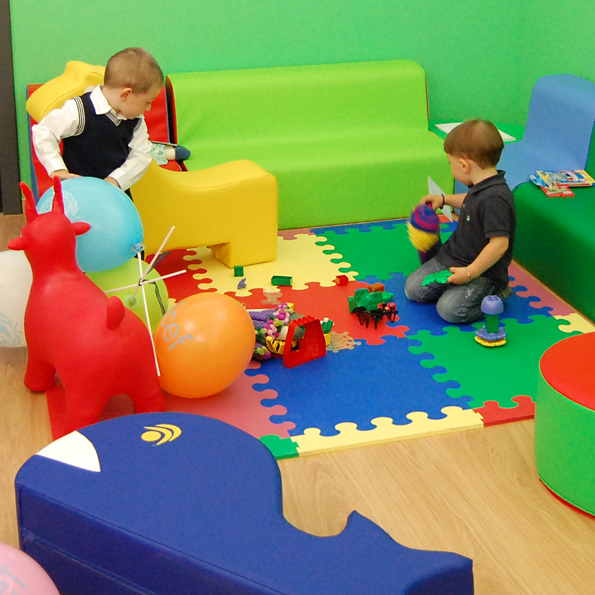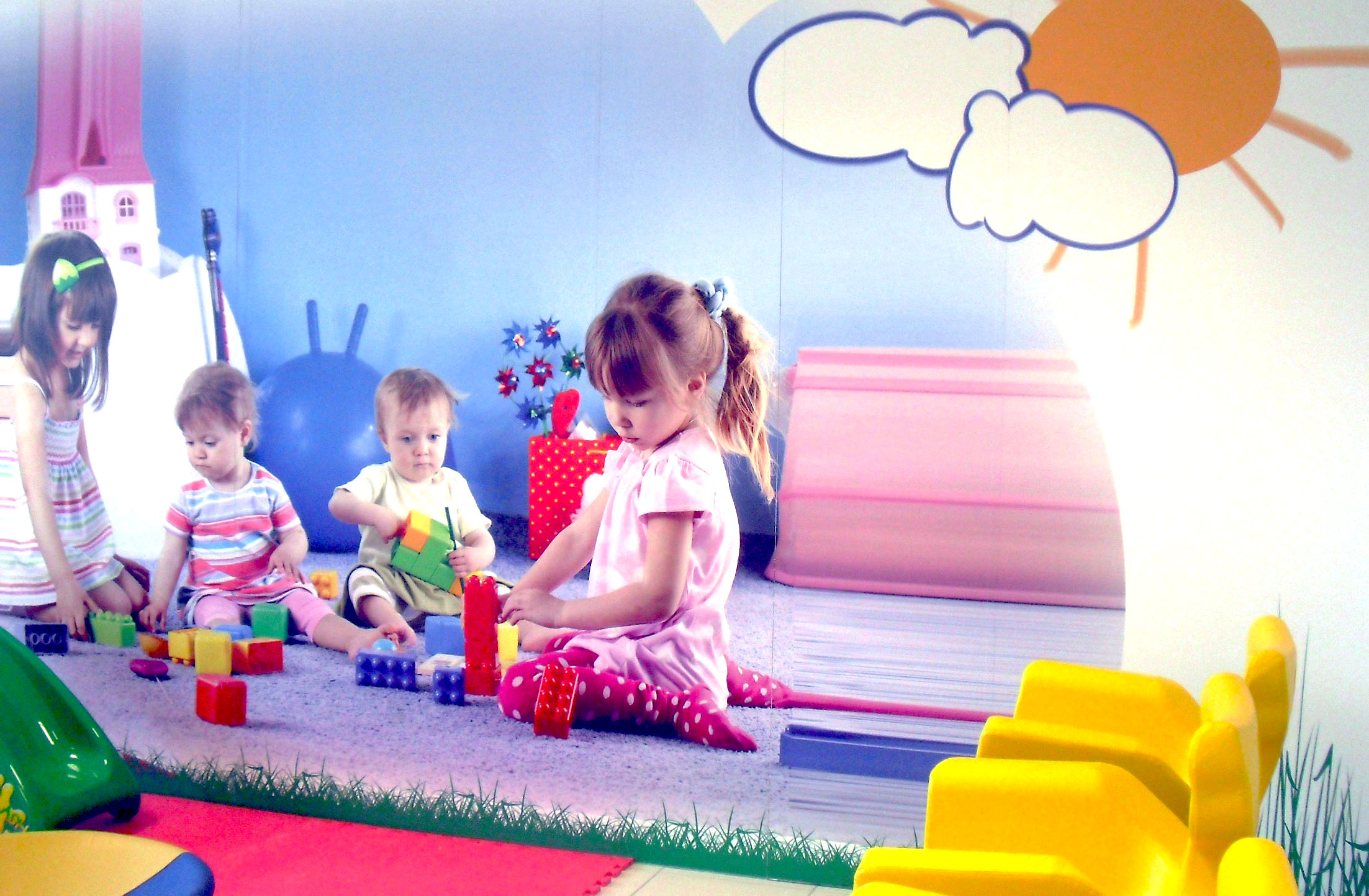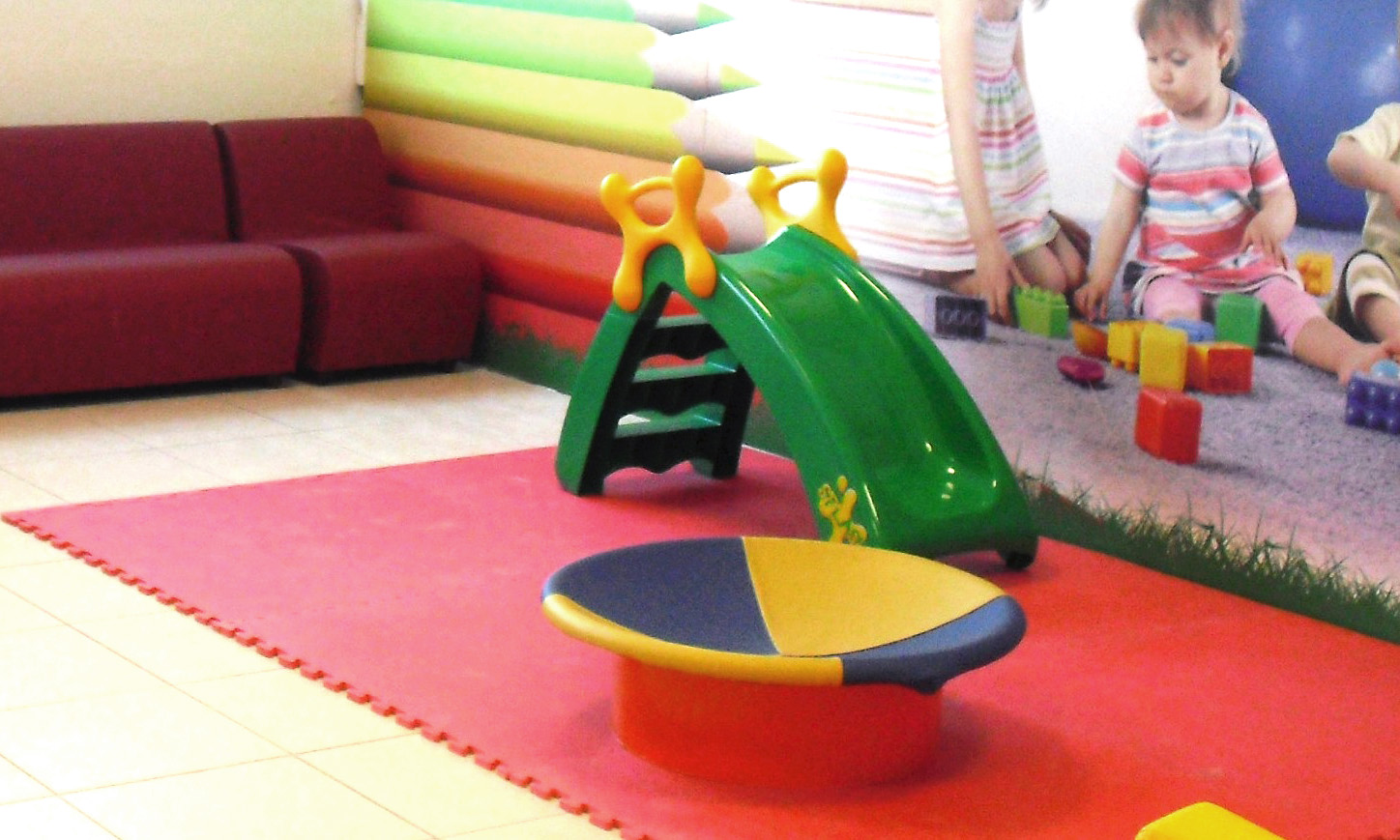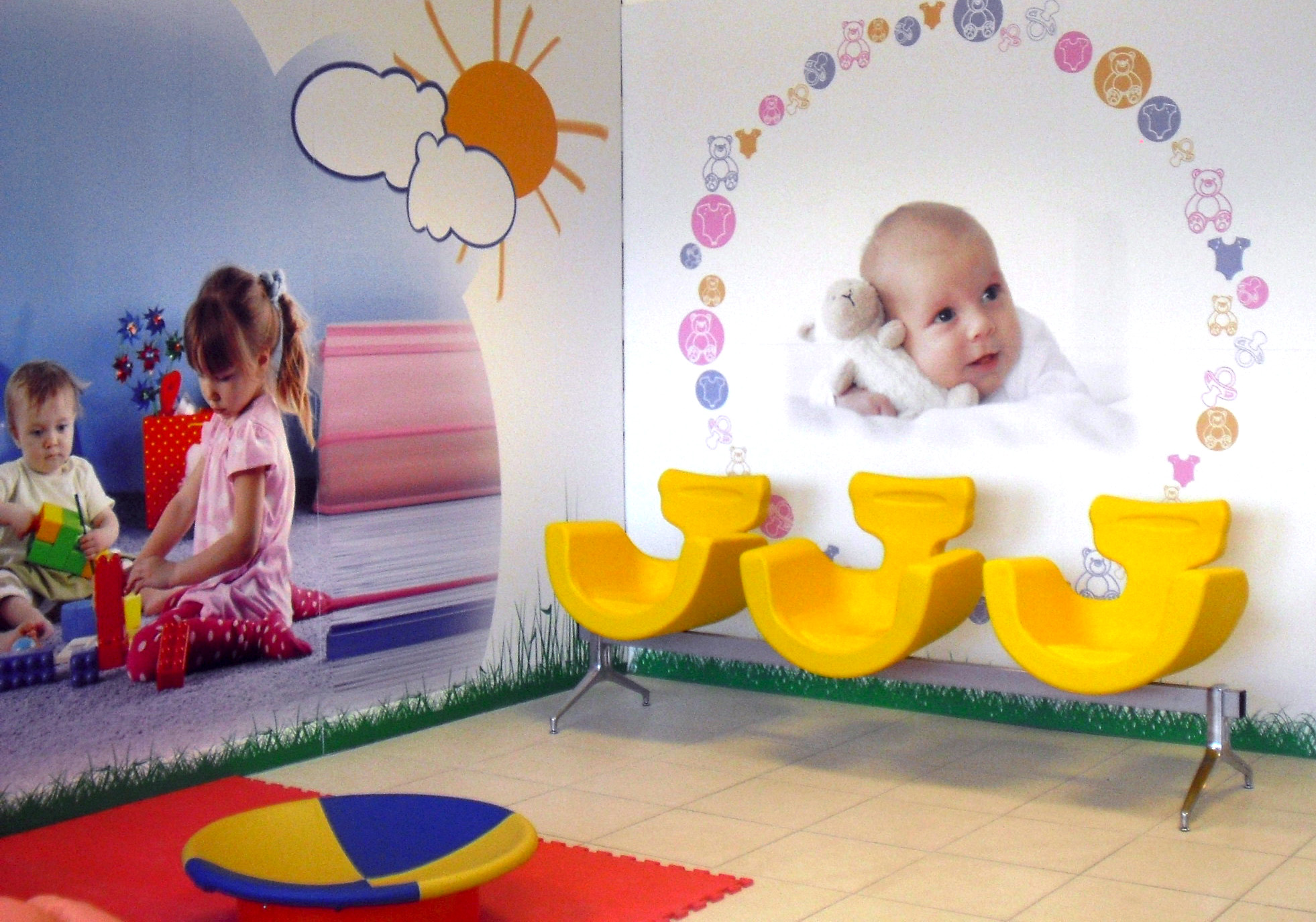 Breastfeeding room at the shopping center Il Gigante in Castano Primo ITALY
Family rooms at the shopping center Porta di Roma in Rome ITALY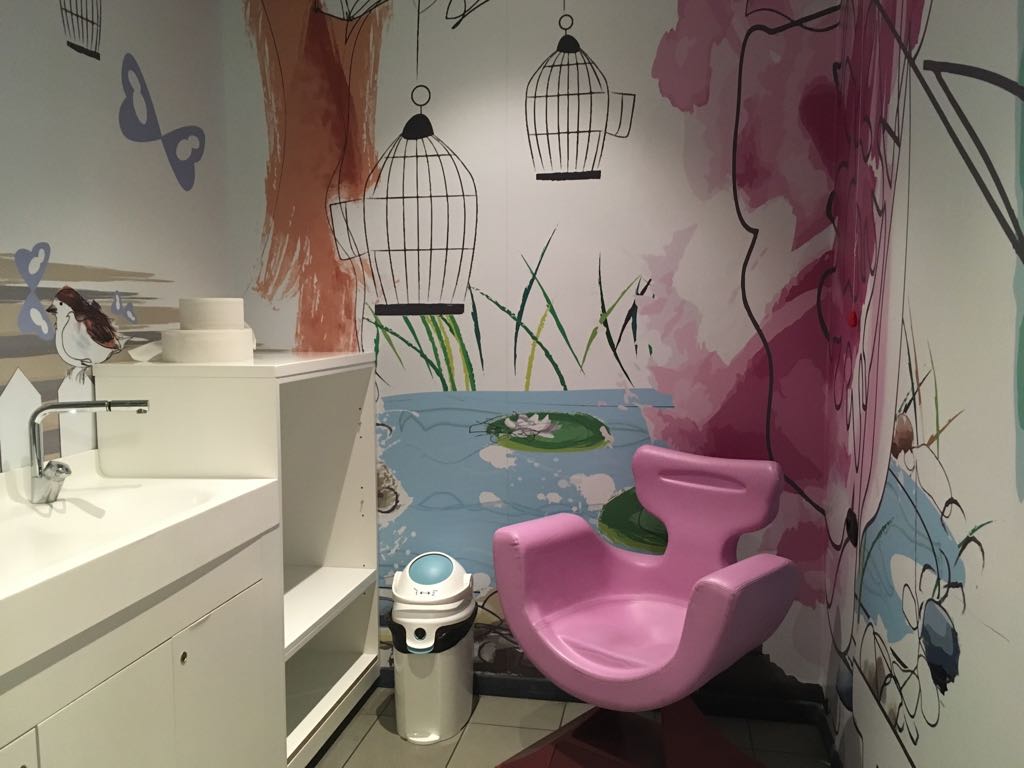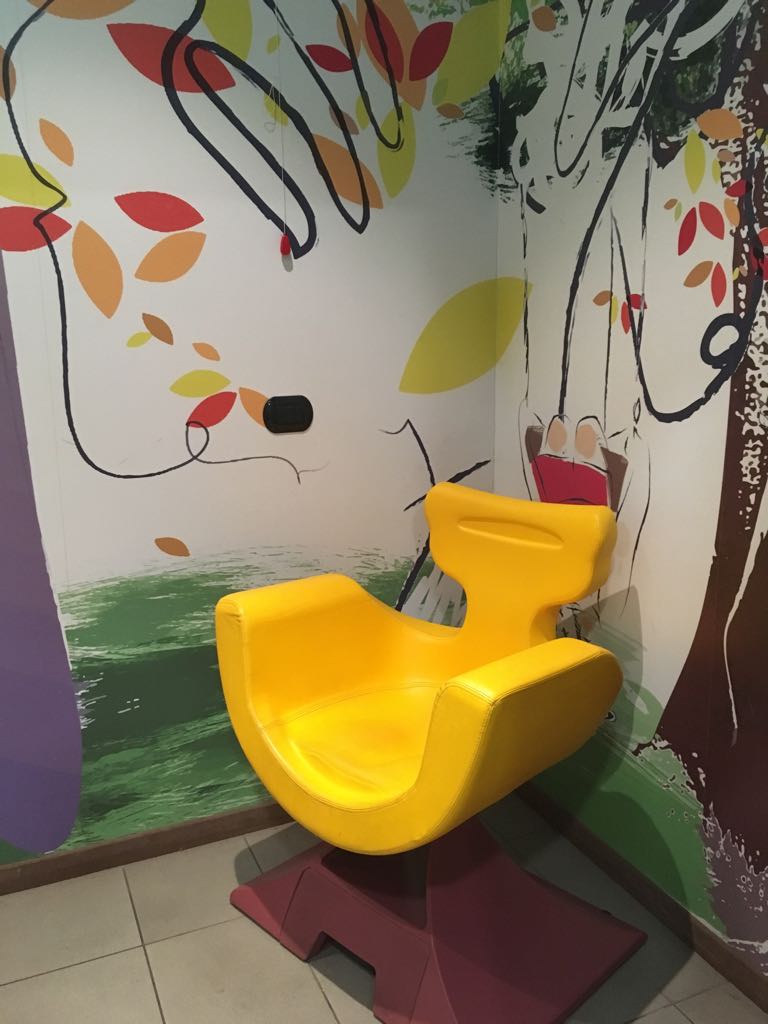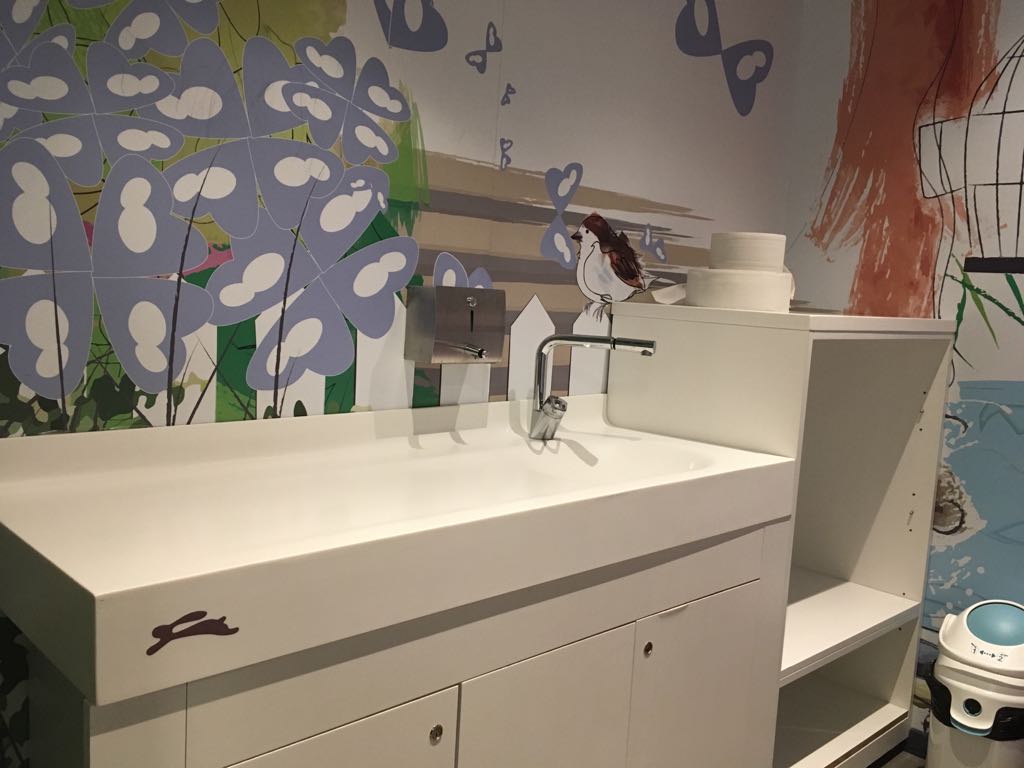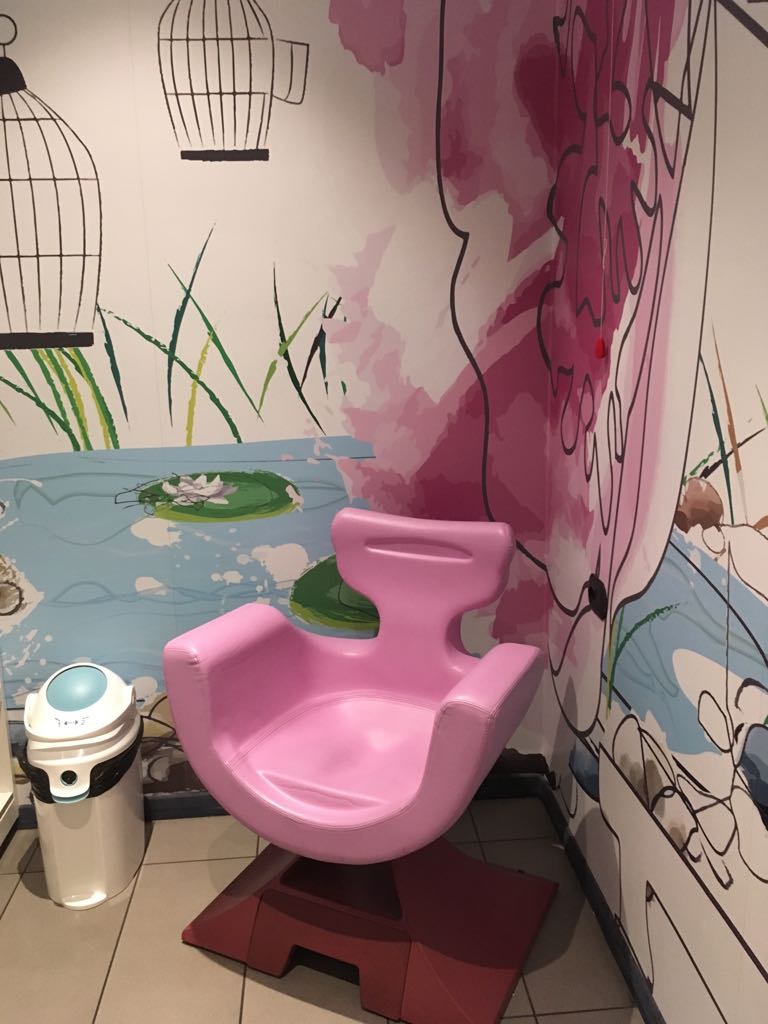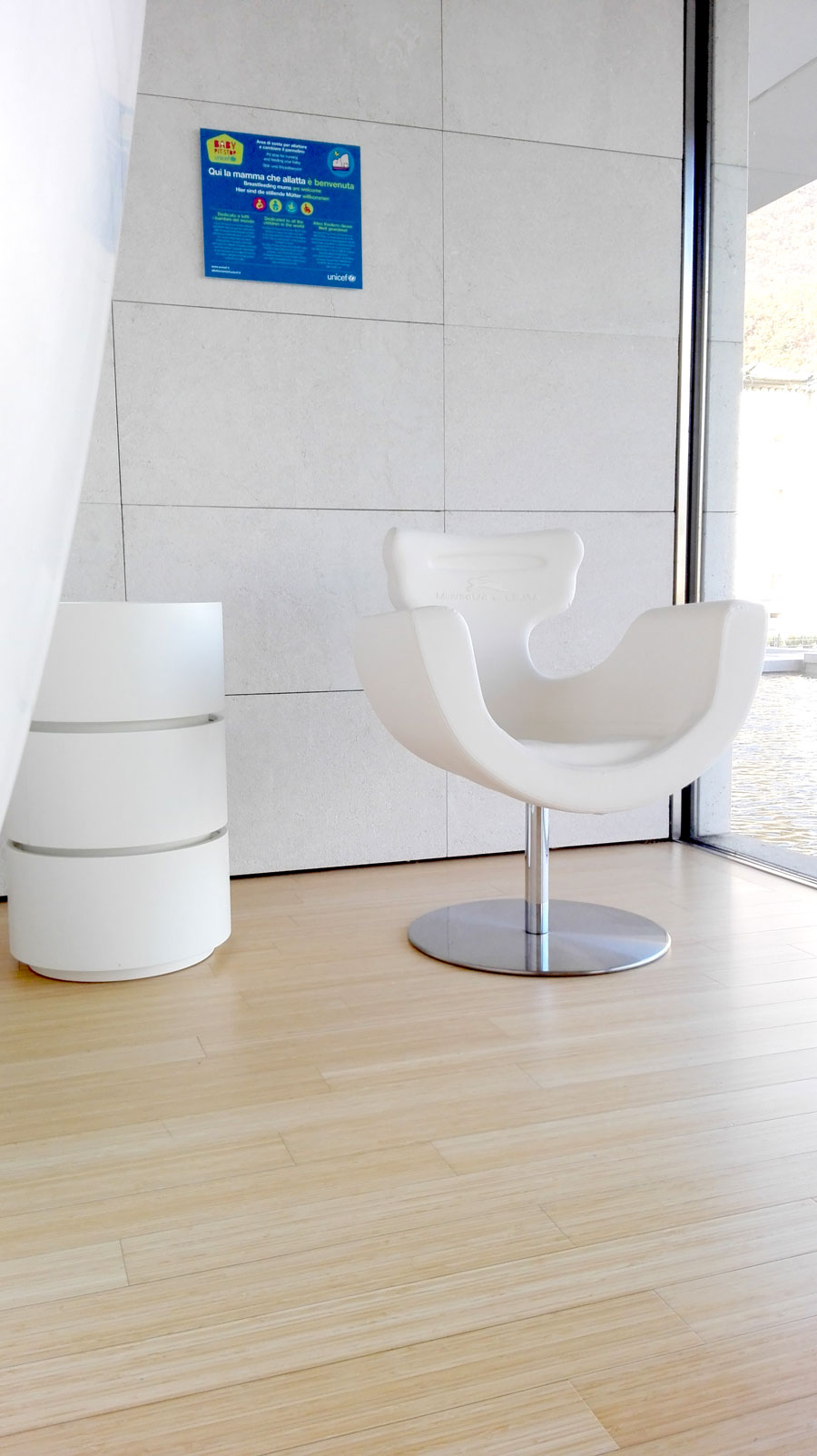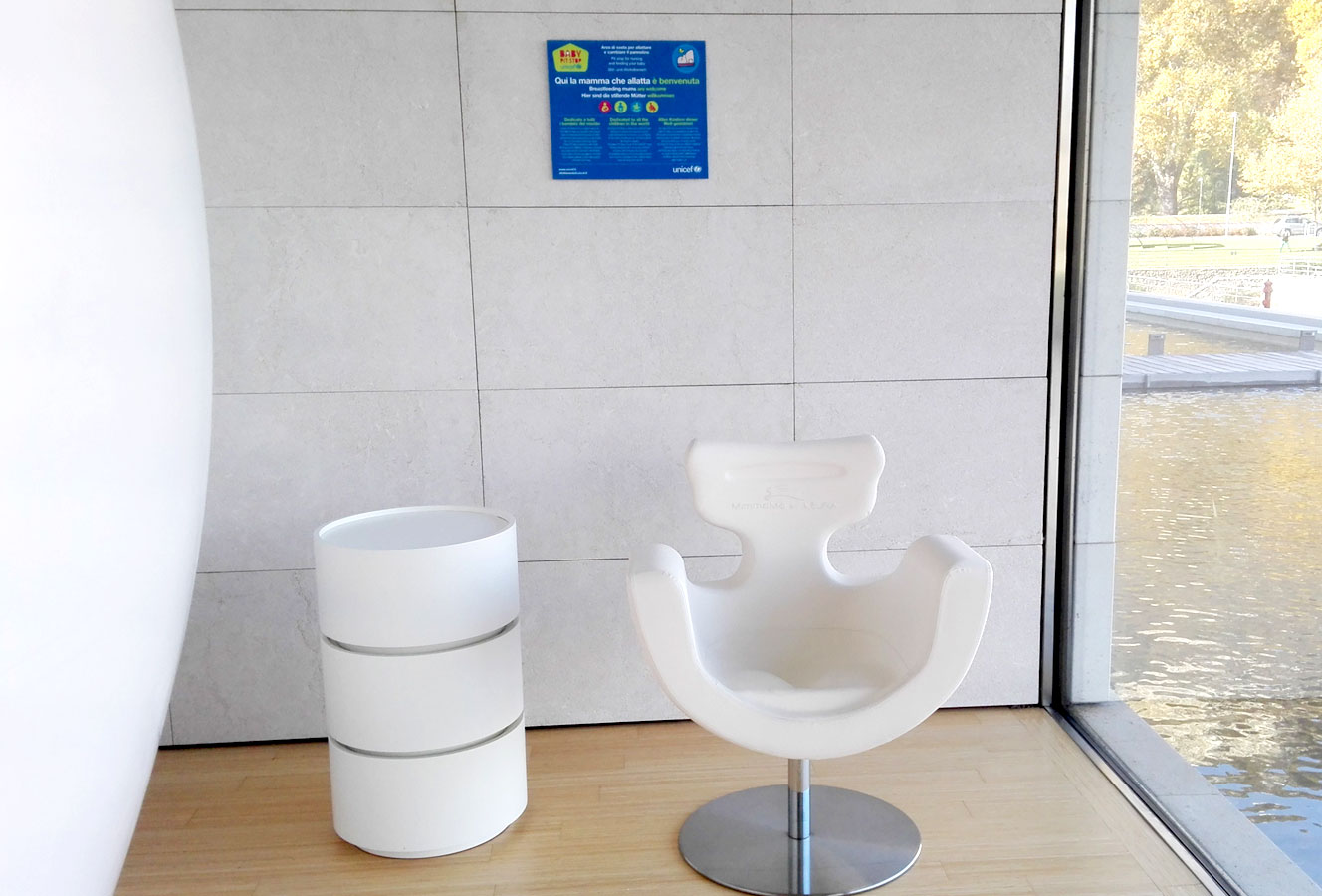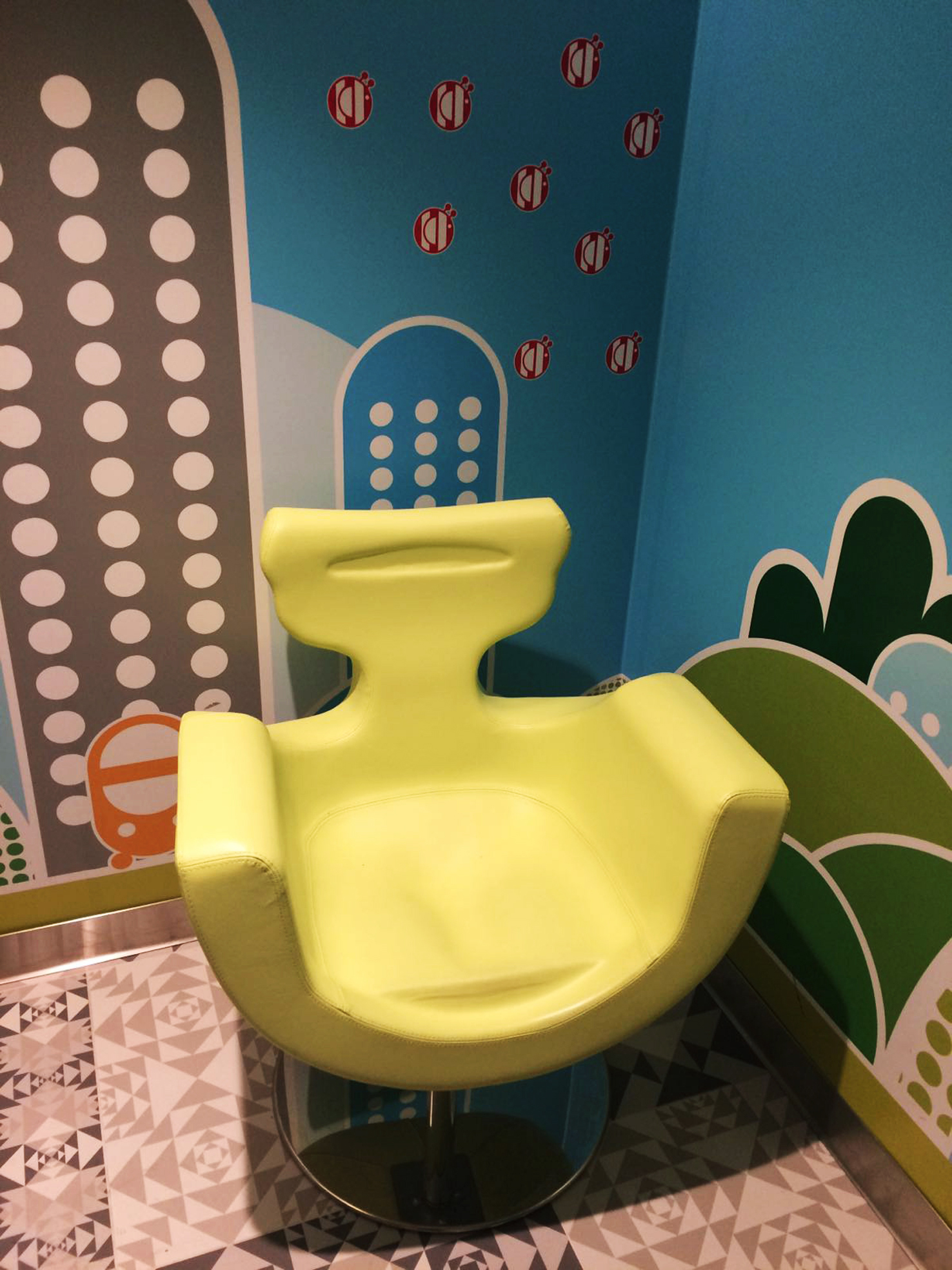 On the left family room at the MuSe in Trento and at the IKEA shopping center in Roncadelle, on the right Museo della Canapa in Sant'Anatolia di Narco ITALY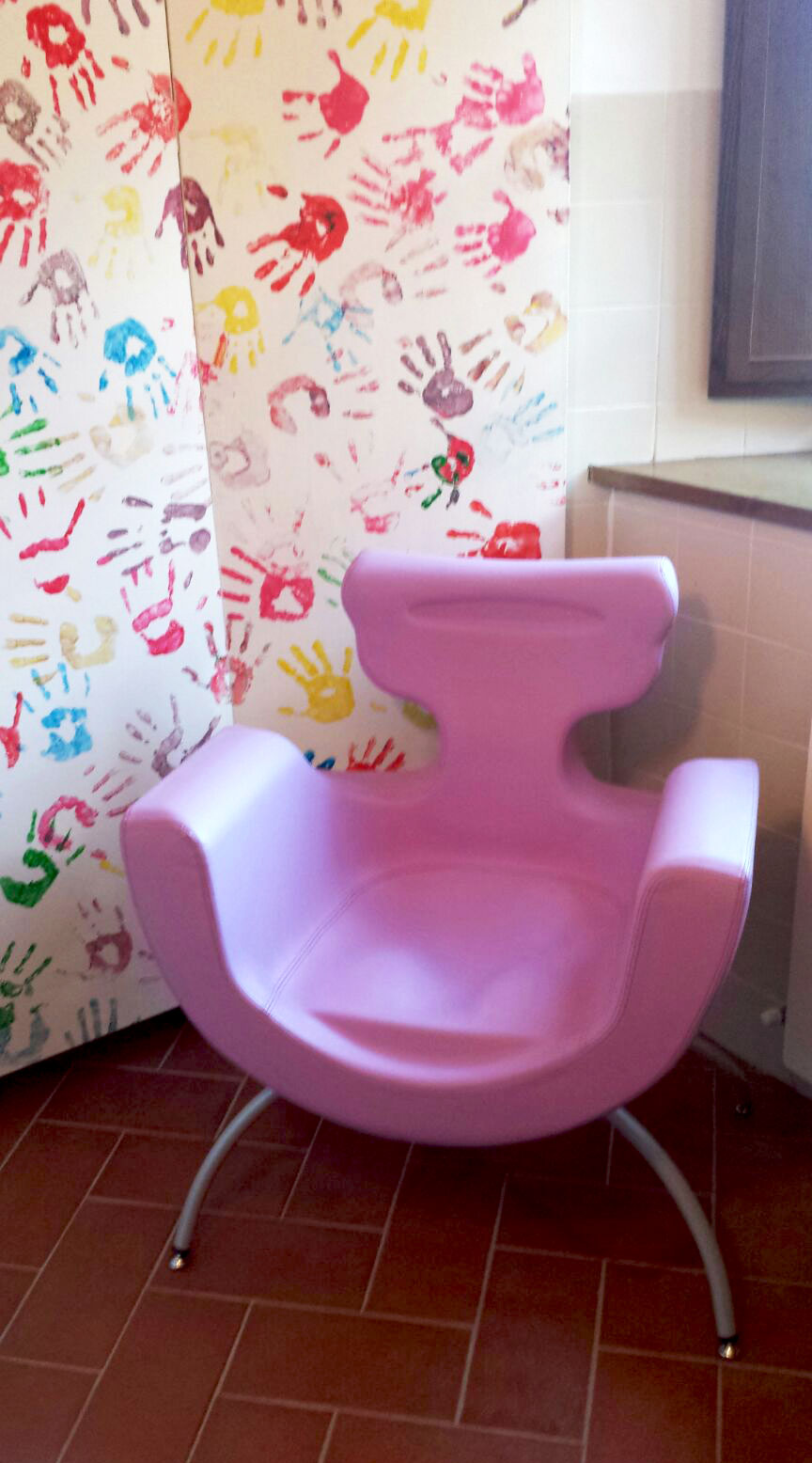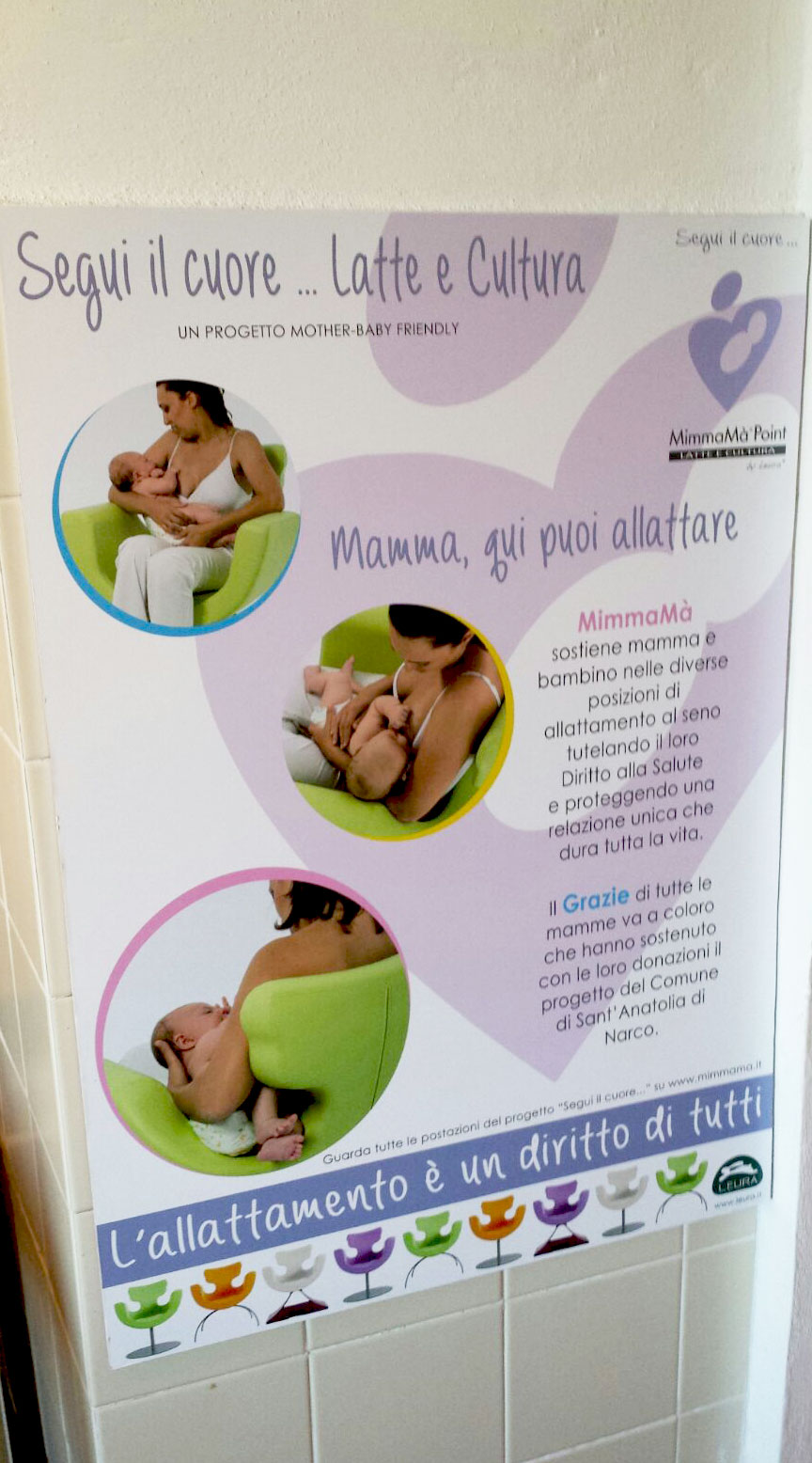 The Baby Little Home is a wooden house equipped for children's care
Leura s.r.l. proposes the Baby Little Home to accessorize open spaces, parks and fairs: this ecological wooden house is equipped with the MimmaMà breastfeeding chair to accommodate mothers and fathers while taking care of their children. It is an ecological, multifunctional and useful facility, as well as a service highly appreciated by each family, which find itself in public areas, cycle paths, suburban and urban routes. For more information or requesting support for a project, please write to leura@leura.it.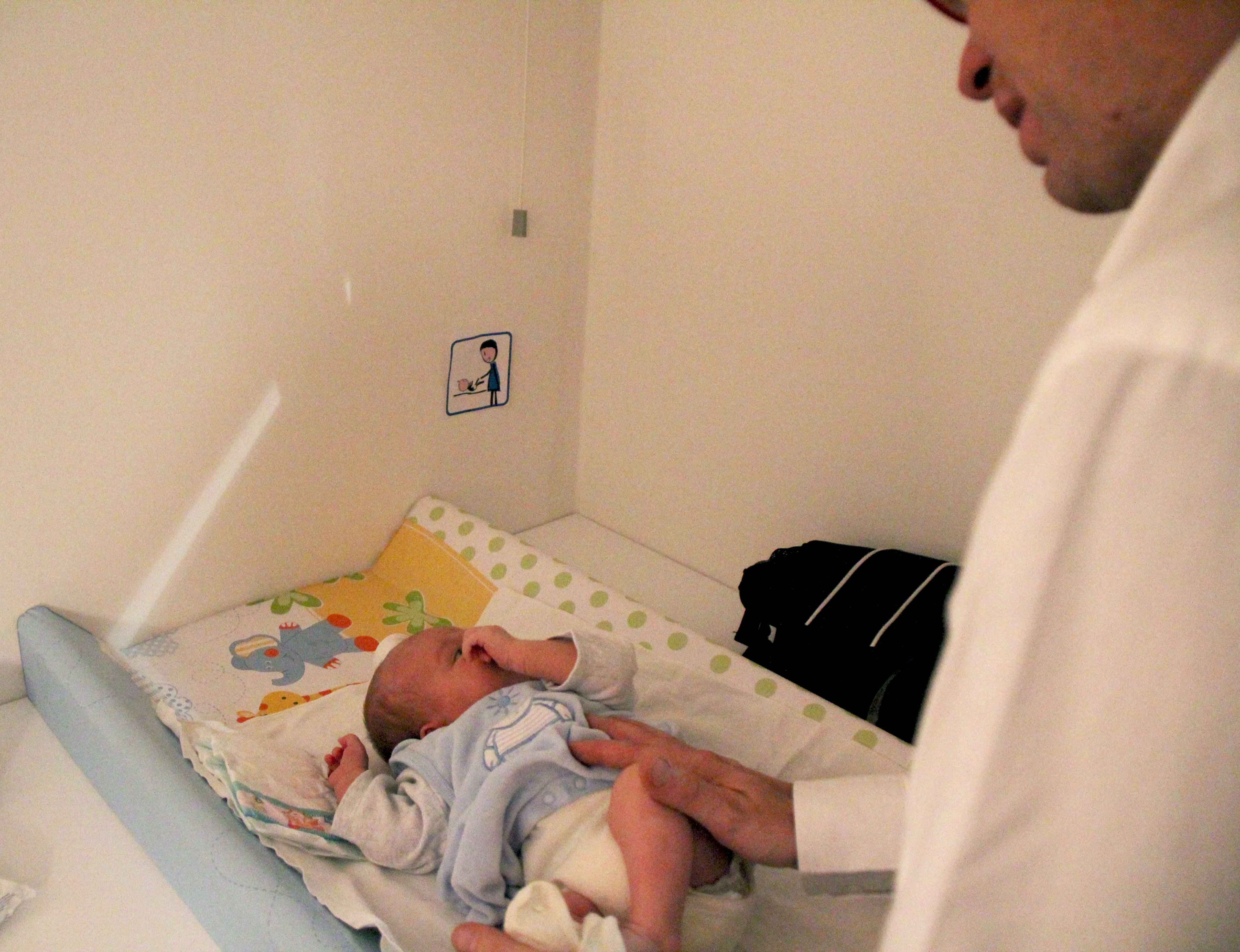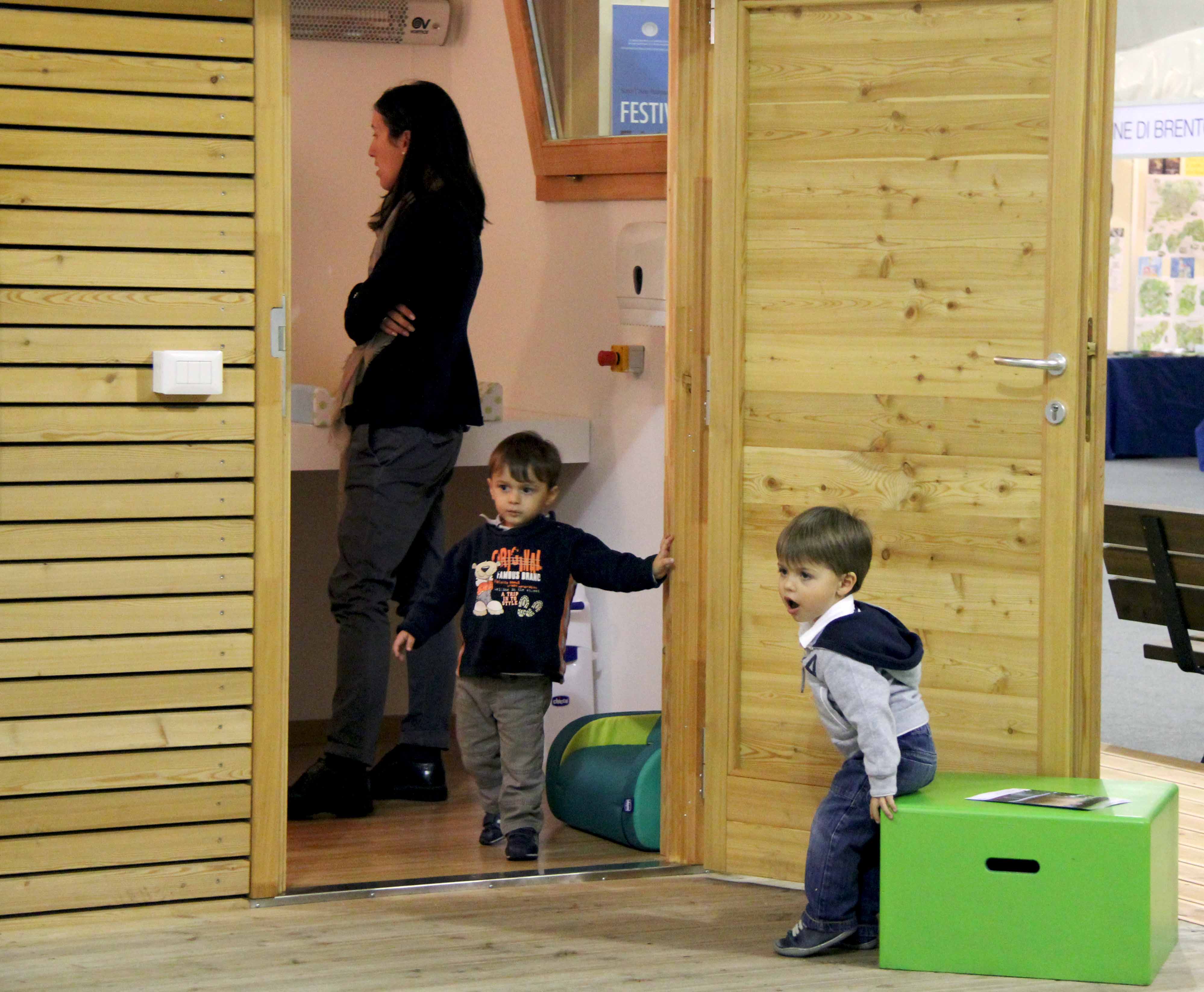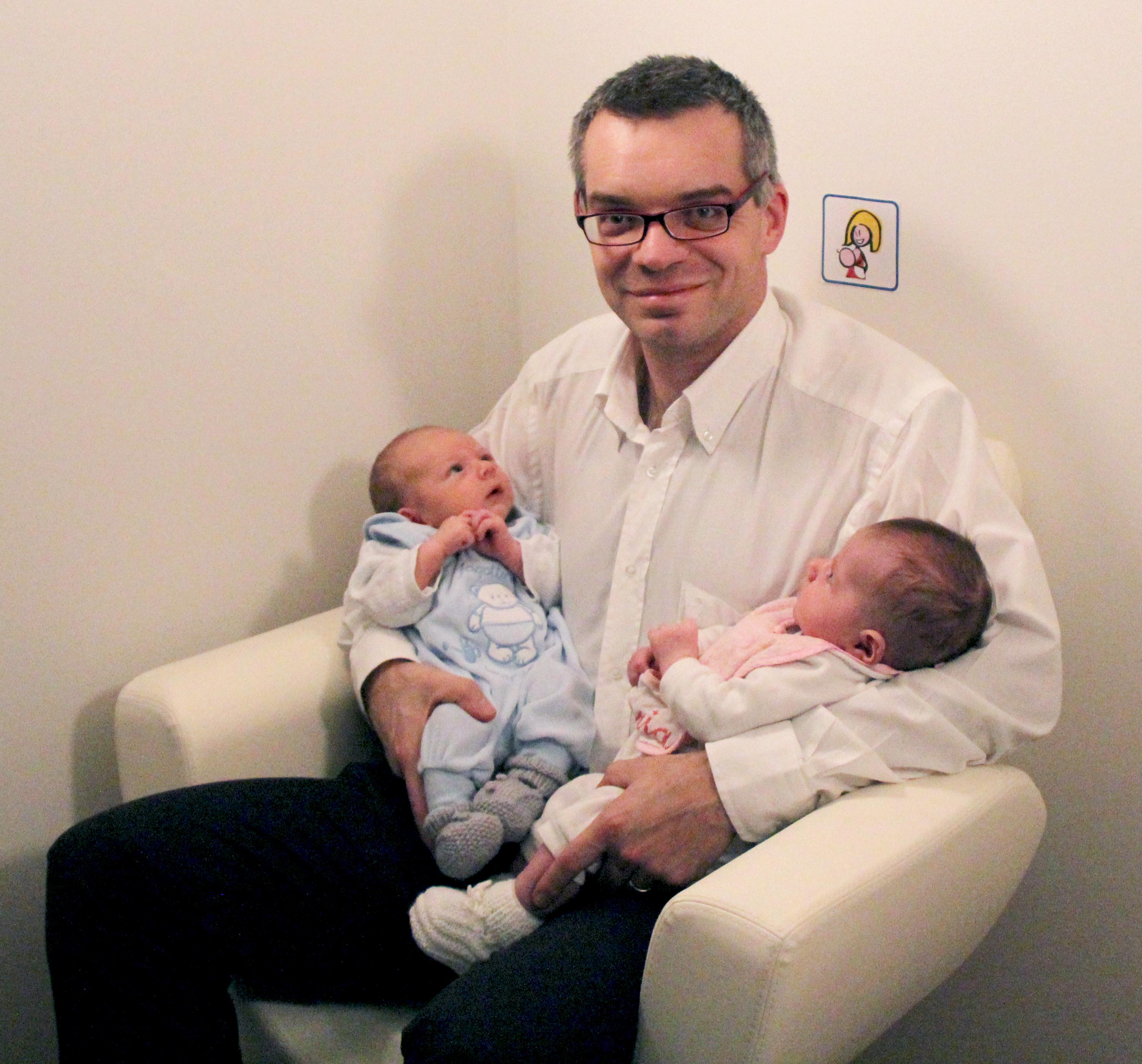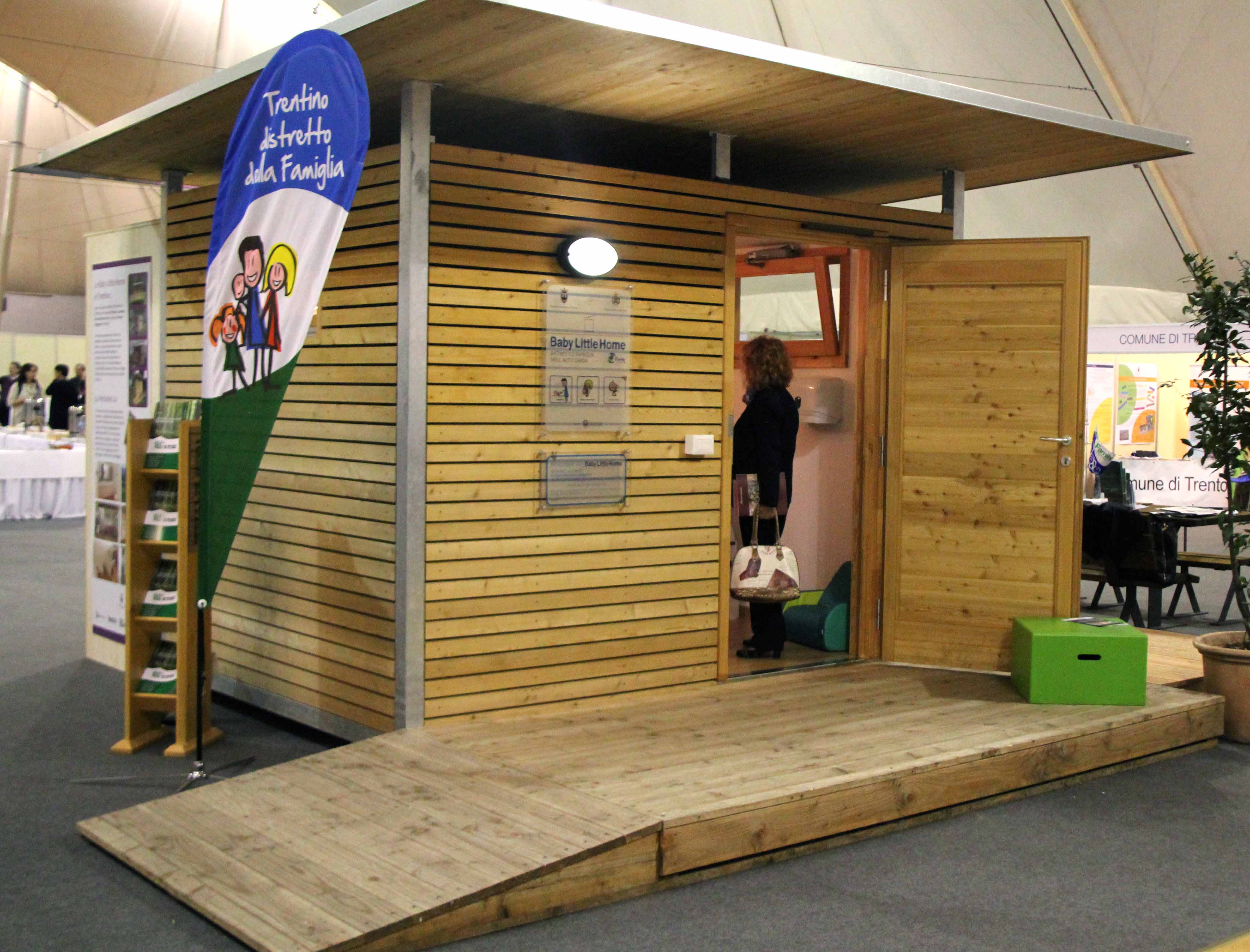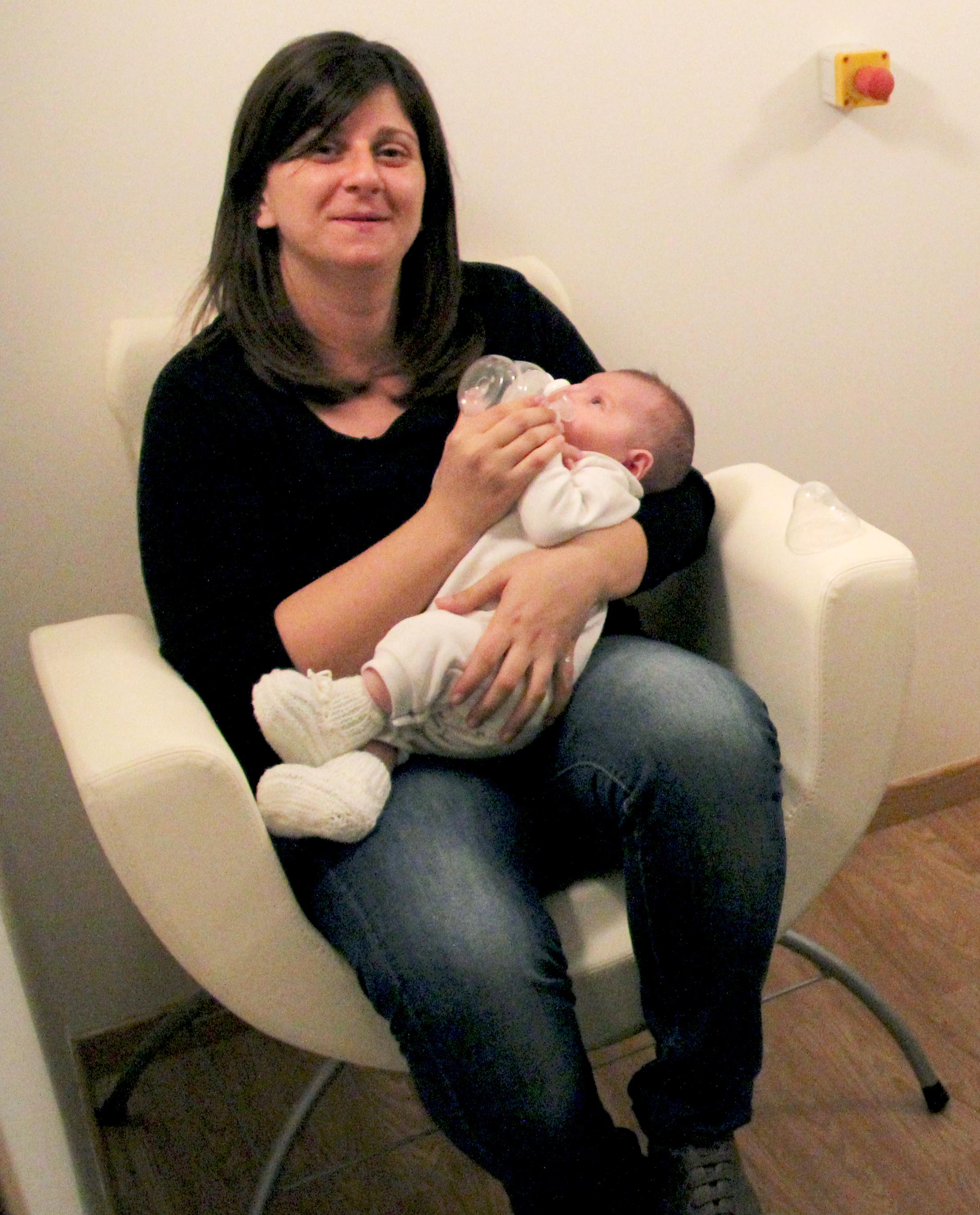 Baby Little Home at the Festival of the Economy in Trento ITALY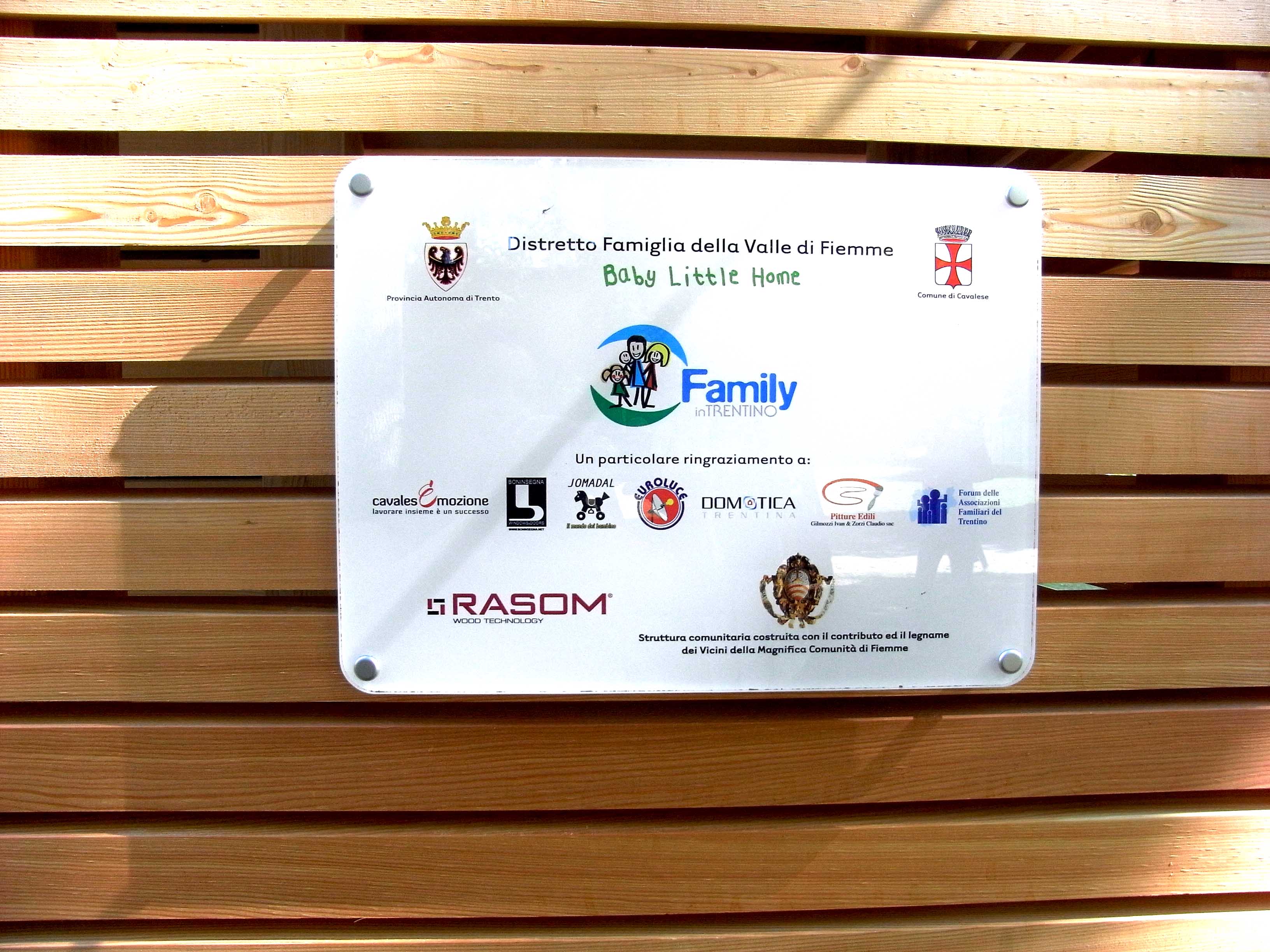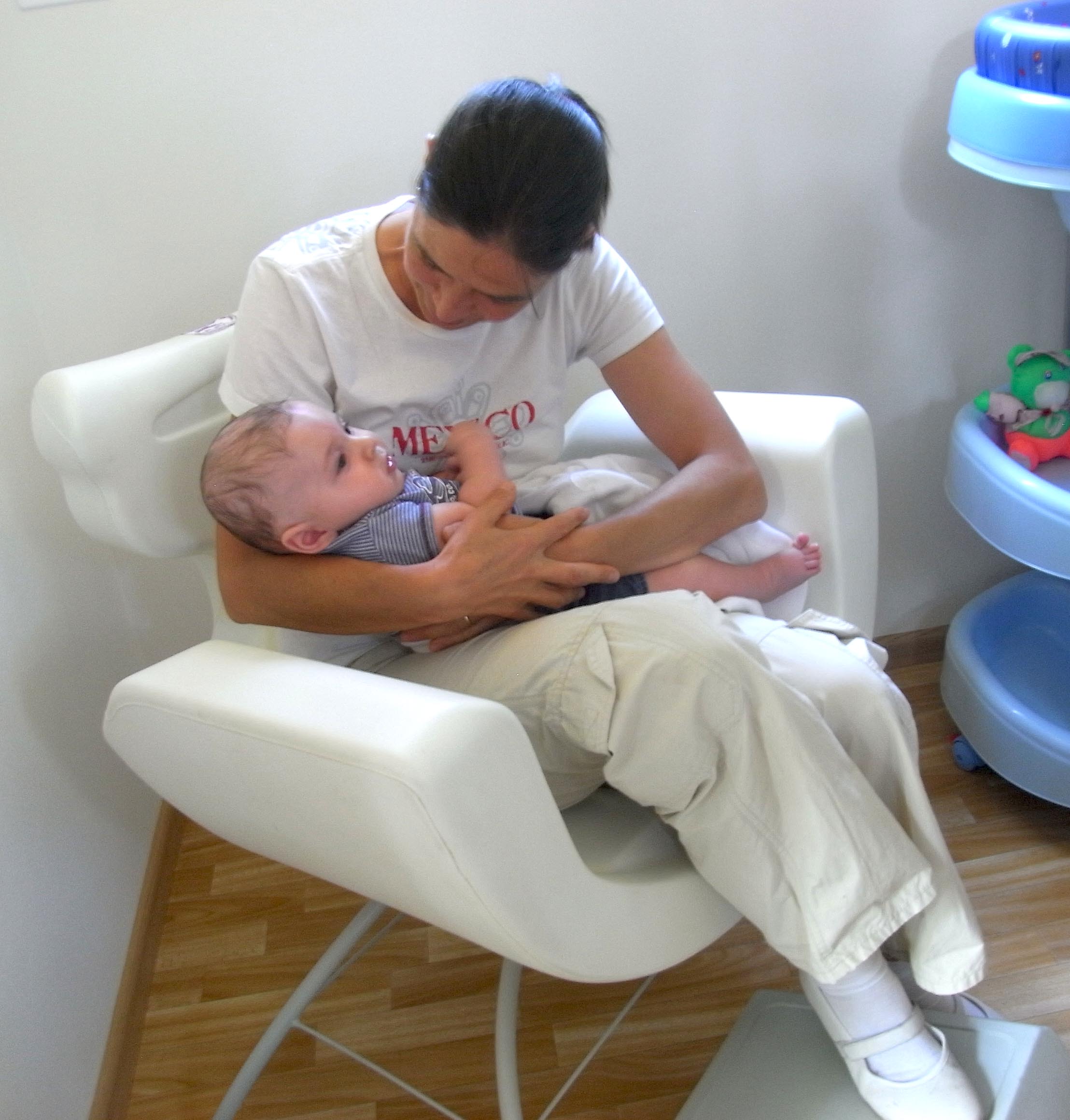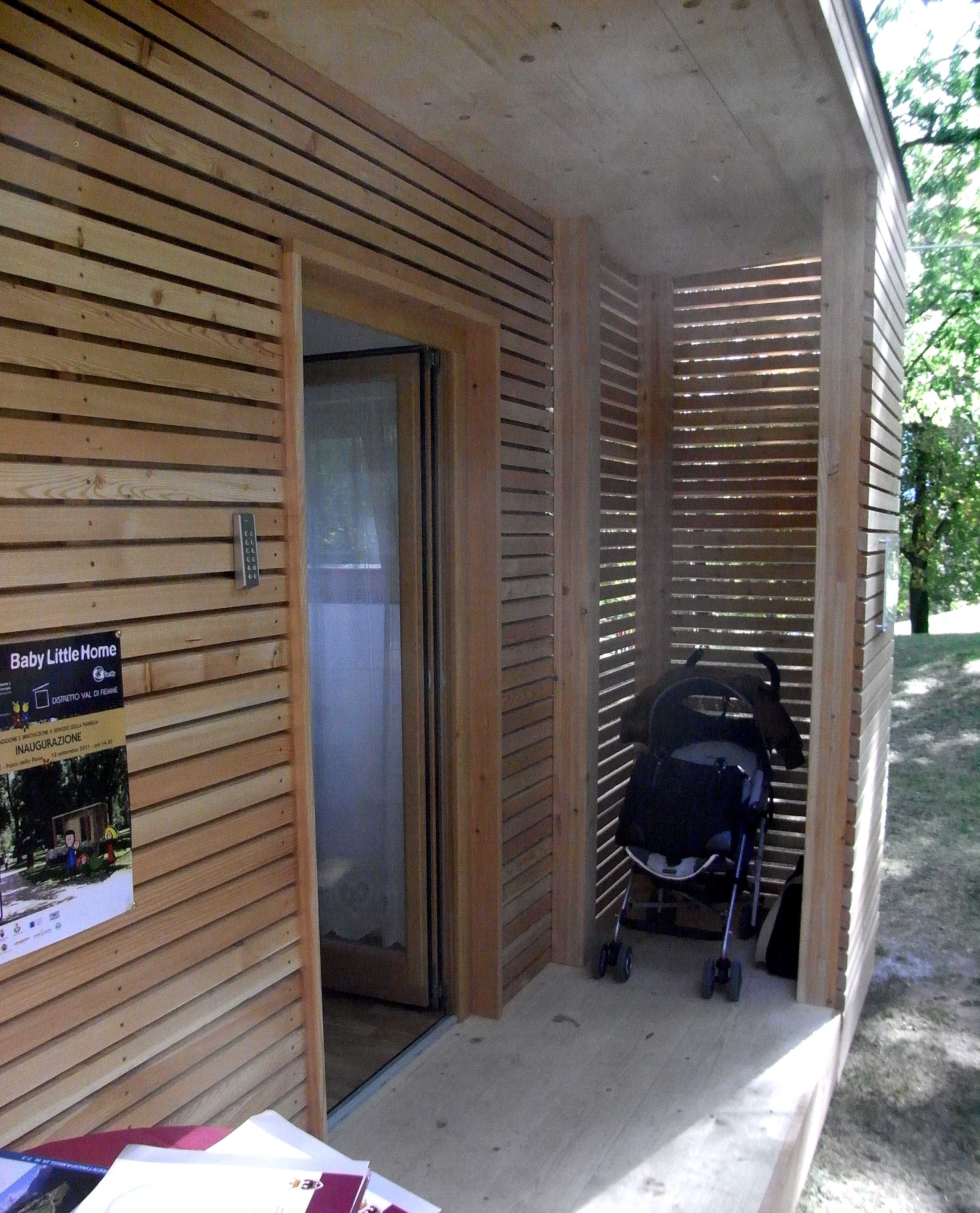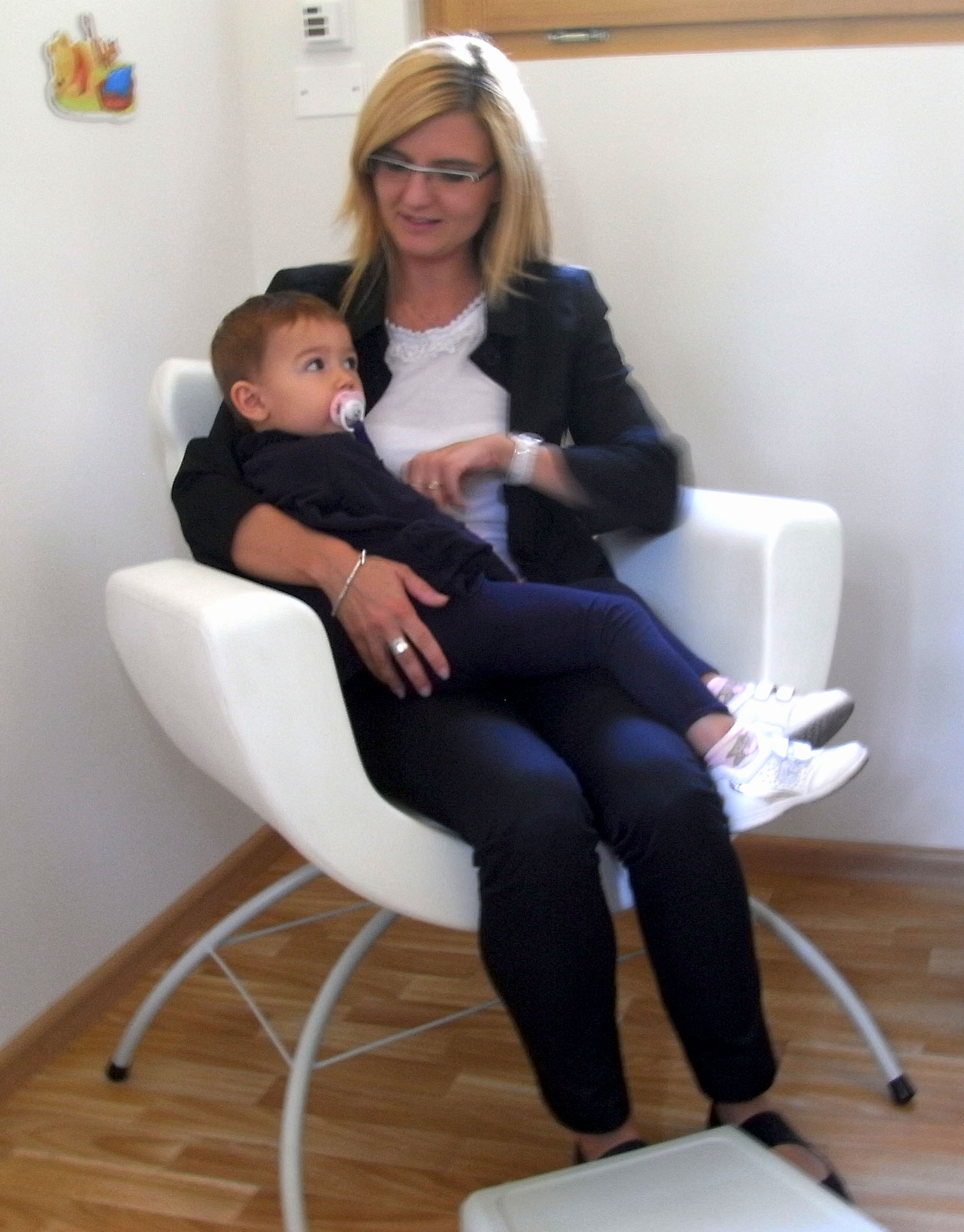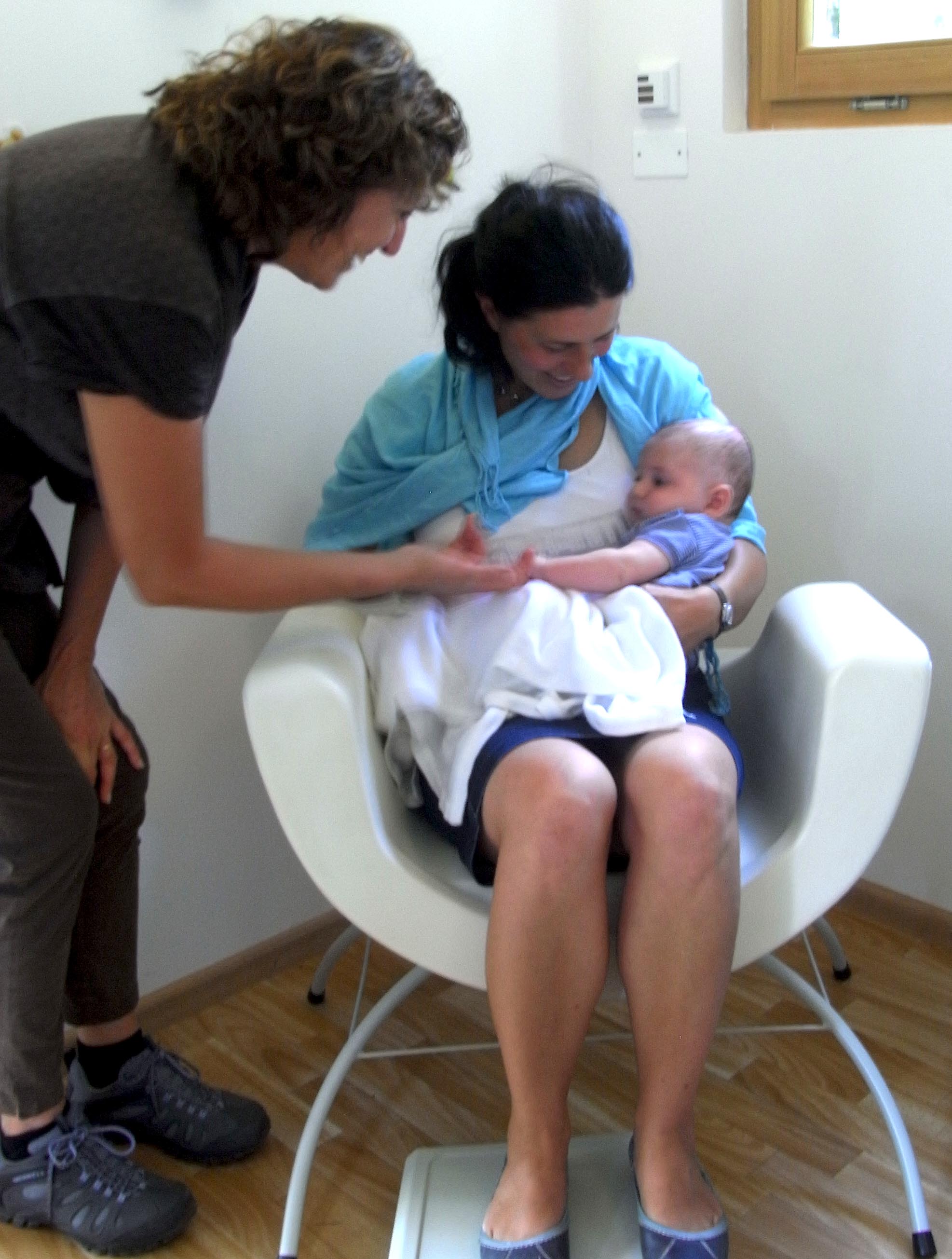 BLH at the Park in Cavalese ITALY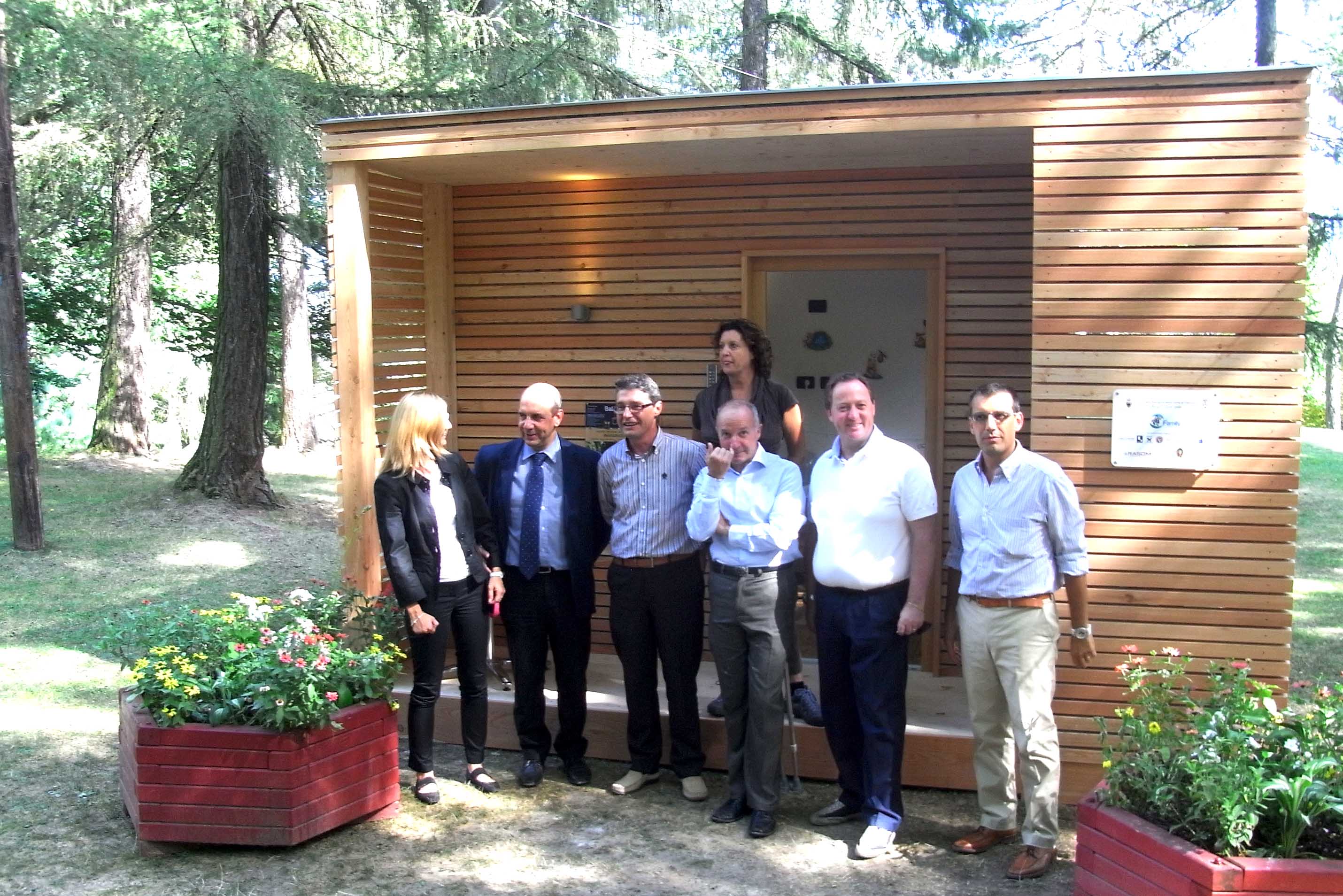 How to complete the service?
Lactation areas proposed by Leura s.r.l. are always equipped with the MimmaMà armchair: it is a medical device with CE marking that gives mothers maximum support and comfort to the arms, shoulders and back, reducing postural pain due to the prolonged support of the newborns, thus inviting women to continue the practice of breastfeeding even after the first six months of the child's life, protecting their mutual health.
Since 2008, under the guidance of the architect Mitzi Bollani, Leura s.r.l. realizes and provides to public and private bodies worldwide innovative and original products that meet the needs of people in particular conditions of fragility and especially of mothers and children; our company furnishes family areas with products that meet all the health, safety and maintenance requirements which are indispensable for highly attended facilities such as shopping centers, hospitals, airports, counseling centers, libraries, museums...
Leura s.r.l. applies an holistic and multidisciplinary work method, called Helpful Design, for providing a series of products and accessories tailored to mothers and children to answer to their specific needs and at the same time to be useful and functional for everyone. For more information on our mother-baby-friendly products or requesting a quote, please contact us by writing to leura@leura.it or by calling at +39-0523 451592.